Jul. 8, 2020 - 2 min read
Aurora Debuts FirstLight Lidar
We have integrated Aurora's FirstLight Lidar into custom-built Pacificas.
Today, we're excited to debut Aurora's FirstLight Lidar as a sensor on Aurora's next-generation test vehicles, where it helps our perception system see and track objects farther, faster, and with greater precision than ever before. You can expect to see a fleet of Aurora vehicles on the road, fully integrated with Aurora's FirstLight Lidar, starting this summer.
From the beginning, we've architected the Aurora Driver to seamlessly operate different types of vehicles doing different jobs: helping people get around, delivering packages, and hauling goods over long distances. Since founding the company, we've demonstrated this versatility by integrating the Aurora driver with six different vehicles — ranging from sedans and minivans to tractor trailer trucks — all in our first few years as a company.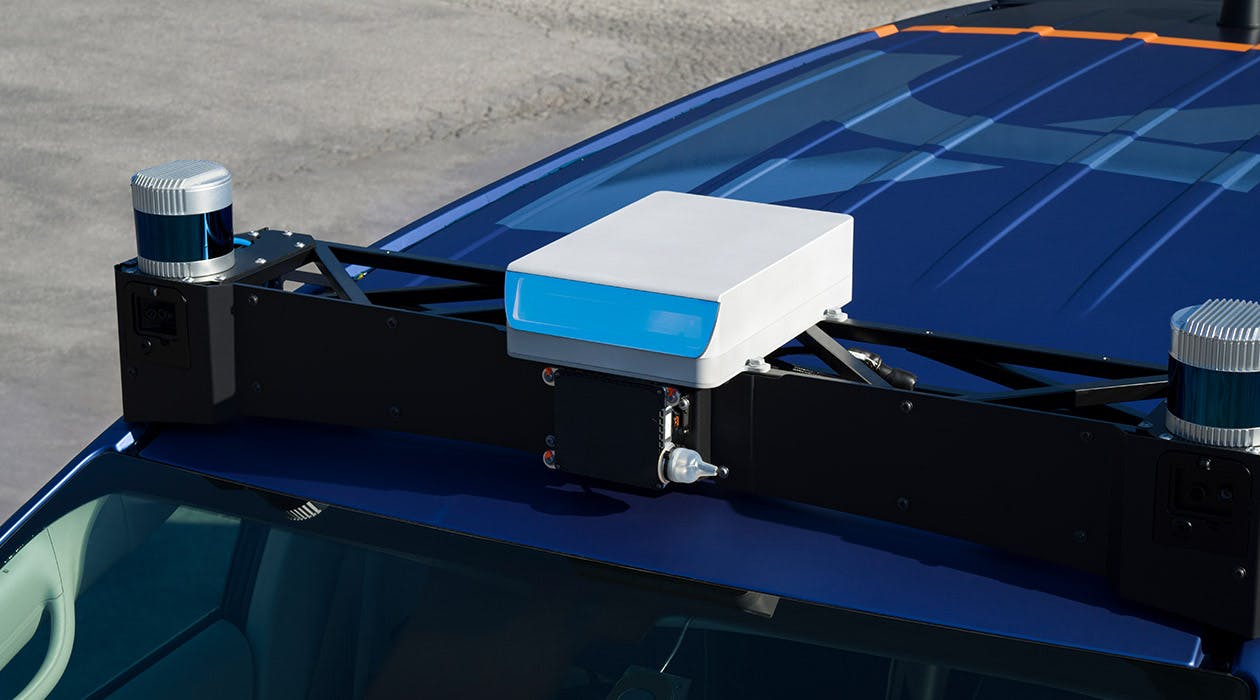 Of course, architecting and integrating isn't enough; the Aurora Driver needs to see well enough and far enough — a critical requirement for safe, effective long-haul and middle-mile trucking. For this, we needed long-range, multi-modal sensing and for a long time, that didn't exist.
Last year, we filled this final gap in our product strategy when we acquired Blackmore, a team of lidar experts with unrivaled expertise in frequency-modulated, continuous-wave lidar development. Over the last year, our two teams have become one, combining Blackmore's world-class lidar team with Aurora's deeply experienced hardware and software engineering teams. Together, we specified, designed, prototyped, and fabricated a lidar system that enables the Aurora Driver to see further and better. Here's more on what makes this sensor's underlying technology so powerful.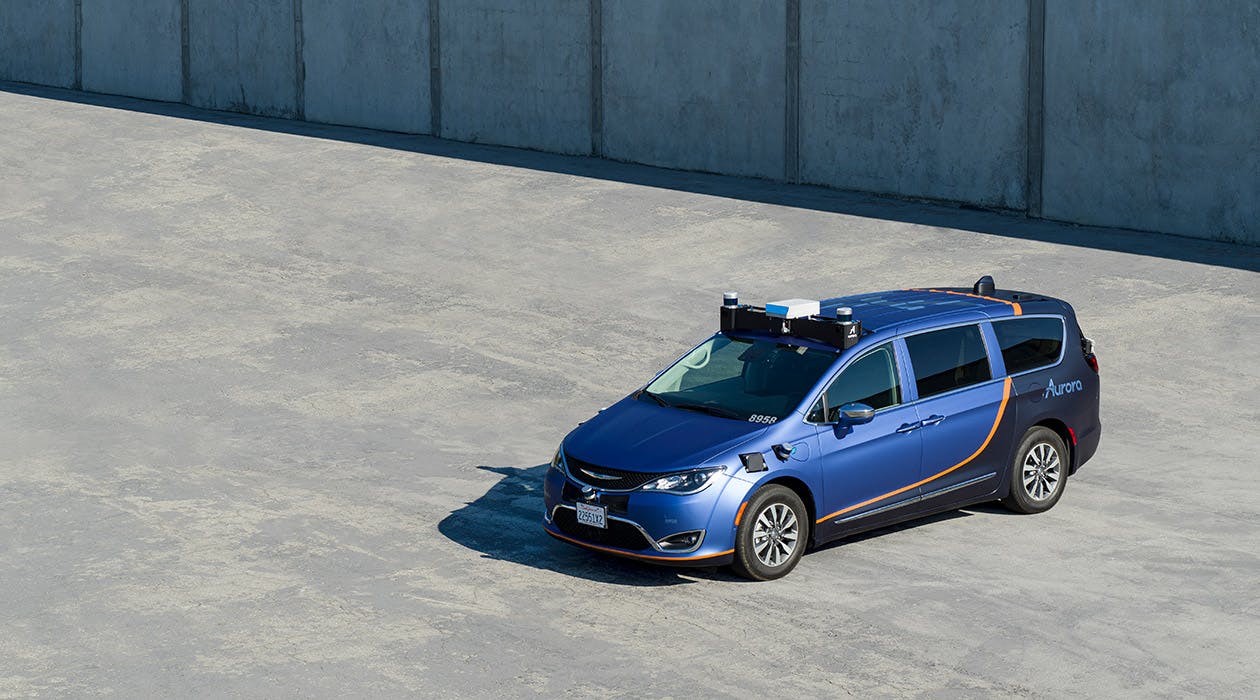 We're proud of our team's rapid work to create and integrate FirstLight, and we look forward to sharing more about our logistics work soon. If you'd like to be a part of a team that incorporates and delivers on its technology investments, read about our approaches to hardware engineering and development and check out our job openings.
Aurora Team
Aurora delivers the benefits of self-driving technology safely, quickly, and broadly
Be part of a team you're proud of