Meet Henry Partida, our STEM enthusiast and Army veteran from our Hardware Engineering team.
At the heart of Aurora's technology and mission are the individuals behind it. In our series, Aurora Voices, we share the unique voices and stories of the people of Aurora, celebrating our backgrounds as well as personal and professional experiences.
In honor of Latinx Heritage Month, we are thrilled to introduce Henry Partida, a Hardware Integration Engineer. Henry works closely with a multidisciplinary team to define, design, and integrate self-driving hardware into Aurora's vehicle platforms. When he's not helping build the hardware systems that power the Aurora Driver, Henry is engaging with students from underserved communities, empowering them to pursue a career in STEM. It's a cause that's deeply personal because of his own upbringing.
Read on to learn about Henry's experience serving in the US Army, and his passions for hands-on technical work as well as inspiring the next generation of STEM Latinx learners.
What did you do before you joined Aurora?
Henry: I would describe my professional journey in three phases:
The first phase is defined by my time serving in the US Army, working as a technician where I specialized in helicopter avionics systems. This work gave me a strong understanding of how to fix electronics and helped me build a solid technical foundation. After leaving the military, I returned to school and worked part-time as a technician at an avionics maintenance facility where I repaired flight control computers for F-16s.
After earning my Electrical Engineering degree, I worked as an Integration Engineer at a large aerospace and defense company. This second phase is what I characterize as the beginning of my professional engineering career. I learned the fundamentals of engineering, including how to develop sound test plans, procedures, and system requirements.
The final phase is my current work on autonomous vehicles. I left the defense space because I wanted to work in a fast-paced environment. I joined a self-driving car startup where I worked on integrating platforms, and then I made the jump to Aurora.
Describe your role as a Hardware Integration Engineer at Aurora.
Henry: As an Integrator, I'm responsible for connecting together all the various hardware and software components, like circuit boards, sensors, harnesses, CAN networks, that make up the Aurora Driver, and ensuring that these components operate reliably.
I partner with the Electrical Engineering and Mechanical Engineering teams to stay on top of new and upcoming changes that will impact vehicle hardware integration and design implementation. And I help design custom software configurations, called Hardware-in-the-Loop, for our Software Engineering team so they can remotely develop, test, and benchmark performance before that software is integrated into our vehicles.
Even with my experience with integrations, Aurora is the first place where I'm starting to evolve into a system architect. Previously, I had integrated systems per the architecture defined by other system architects. Now, I'm growing into a system architect myself, a major milestone for integrators. When Aurora has a new vehicle platform, I'm responsible for defining the system interfaces and specifications that allow the Aurora Driver to operate on the new platform.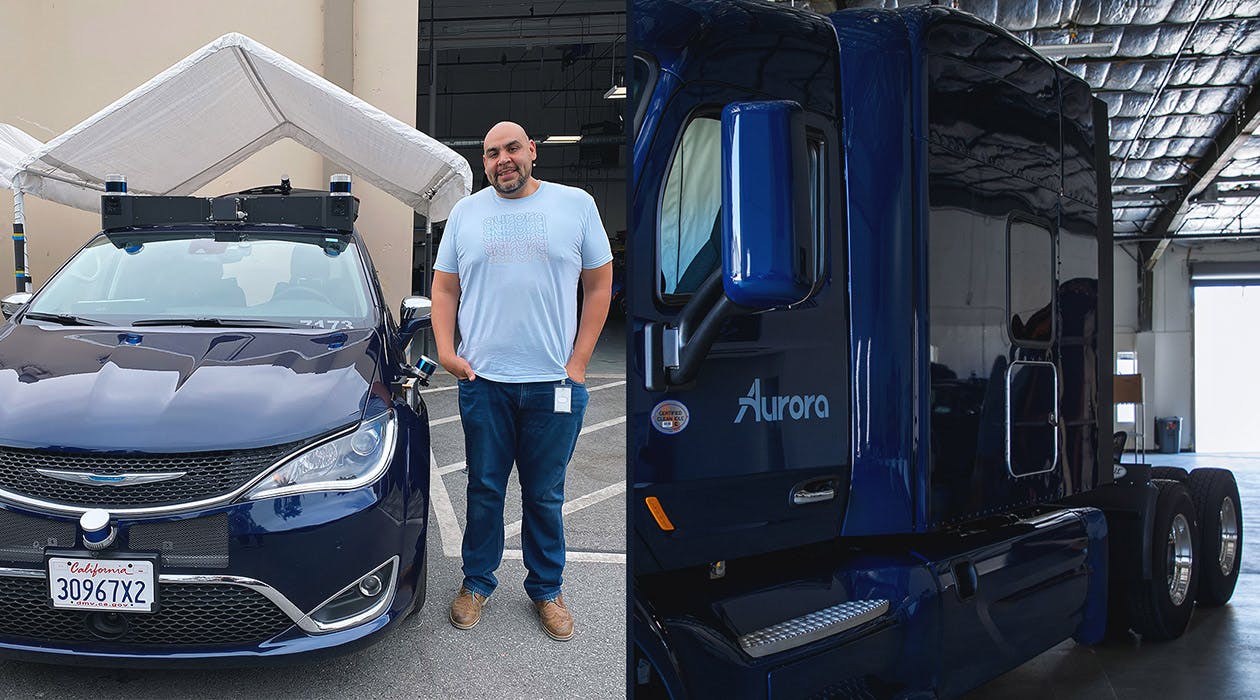 What motivates you to do the work you're doing?
Henry: The work itself! It's incredibly rewarding to see our autonomous vehicles on the road and knowing that I had a direct hand in physically building the vehicles. I know every single detail that goes into a build.
I thrive on teamwork and collaboration, which is critical for my role. I love meeting and working with different people. This stems from my experience serving in the military. I was basically on a giant team, and it was awesome. Working as an integrator is actually my method for coping with military separation because it allows me to collaborate and partner with many people.
Can you share more about your military service?
Henry: I served in the US Army for six years, where I worked as an avionics technician. I served two tours in Iraq, for a total of 27 months. Life in the military came naturally to me because I grew up in a home that emphasized discipline, and the military reinforced that value. Through my military career, I gained technical experience and learned to lead diverse teams. A unit is built with individuals from all walks of life and every geographical corner of the country. My squad became my family and I developed lifelong friendships.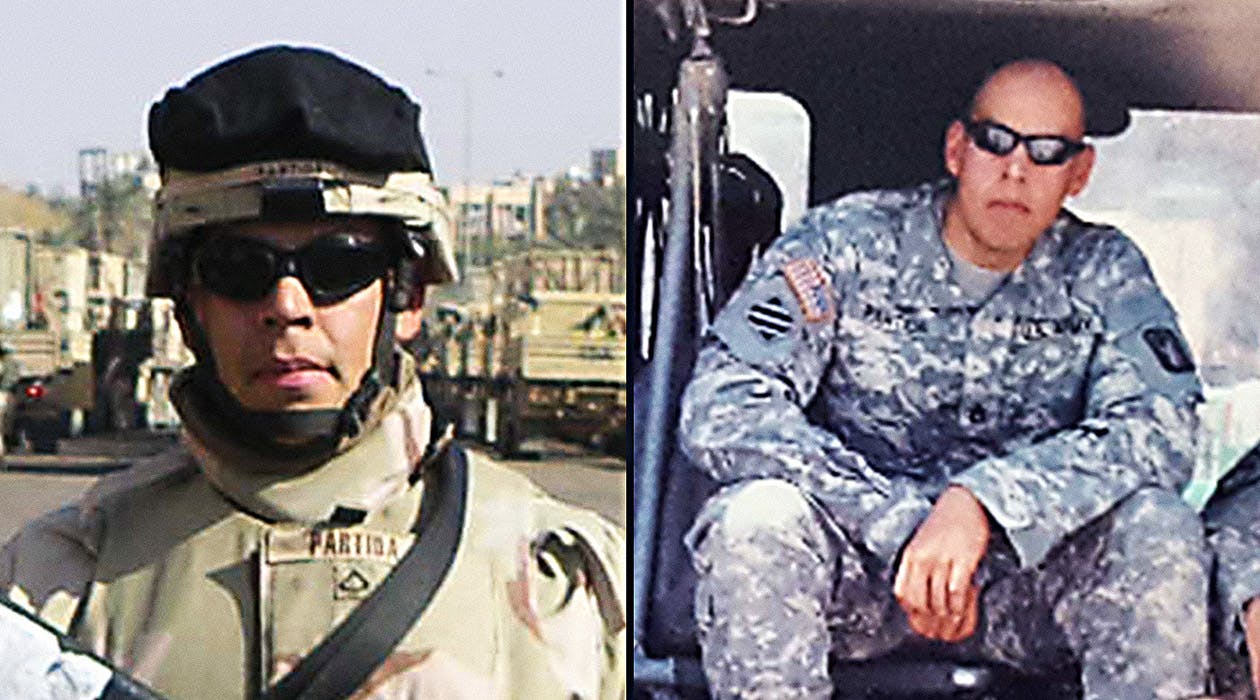 While you're no longer serving our country, you've dedicated your time to serving communities. How are you getting involved?
Henry: I'm heavily involved in STEM outreach, especially in underserved communities. I volunteer with Science is Elementary in East Palo Alto (Aurora partners with this non-profit). I share with students my journey to becoming an engineer and how they can pursue the field as well. This work is extremely meaningful to me. I want young people, particularly in the Latinx community, to see what is possible for them to achieve since many of them come from similar backgrounds like mine — they are students of color or children of immigrants.
Tell us more about your upbringing and how it inspired your passion for STEM outreach.
Henry: Growing up in the inner city of Los Angeles, I didn't know a single person with a college degree, let alone a Master's degree. My parents' highest level of education completed was sixth grade. Although they stressed the importance of going to school, I didn't know what path came next following high school. After graduating, I attended community college simply because my neighbor suggested it was a great way to meet people. I didn't know what I was doing when I got there. I finished my first semester with a 1.80 GPA.
My second semester of community college, I enrolled in an aviation program, and that changed everything. I loved that it was technical and hands-on. From then on, something inside me told me that I could do more and accomplish more. I made the dean's list every semester after that, and I ultimately graduated with a 3.85 GPA.
I want young people who come from underserved communities like mine, to see themselves in both my struggles and my achievements. I want to illuminate career paths in STEM that they had not previously considered. I want to be that person who they know in their lives with a college and graduate degree.
What advice would you give to a young person who is from a minority or underserved community and interested in entering STEM?
Henry: It's possible, there are no barriers. The path to a career in STEM looks different for everyone. For some, the path is college, and for others, it's vocational school. However, it's imperative to recognize the path early so you can stay focused and avoid distractions that could lead you down less desirable paths.
What other Latinx outreach efforts are you engaged in?
Henry: I'm a member of Aurora's LatinX group, an employee resource group for the company's Latinx community. One of our key objectives is to open the pipeline to bring in more diverse talent and engineers. Therefore, we work very closely with our recruiting team and encourage them to expand the pipeline and reach out to different colleges, networks, and people who otherwise wouldn't have been considered. There is a lot of diverse talent out there.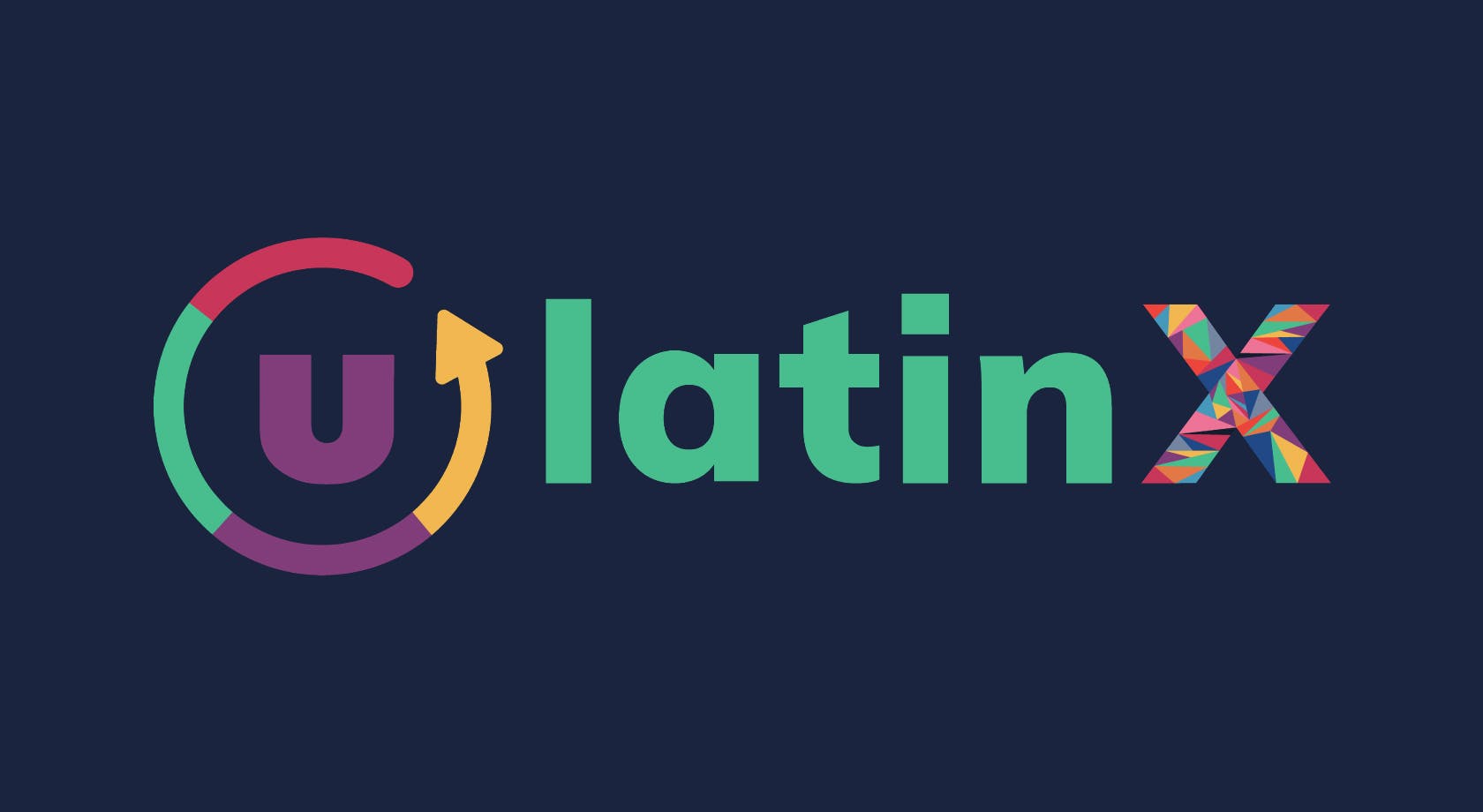 Who has inspired you in your life and why?
Henry: My parents are my biggest inspiration. They came to the US as immigrants and worked extremely hard to support our family. My work ethic comes from their work ethic. My parents taught me to work hard for what I want.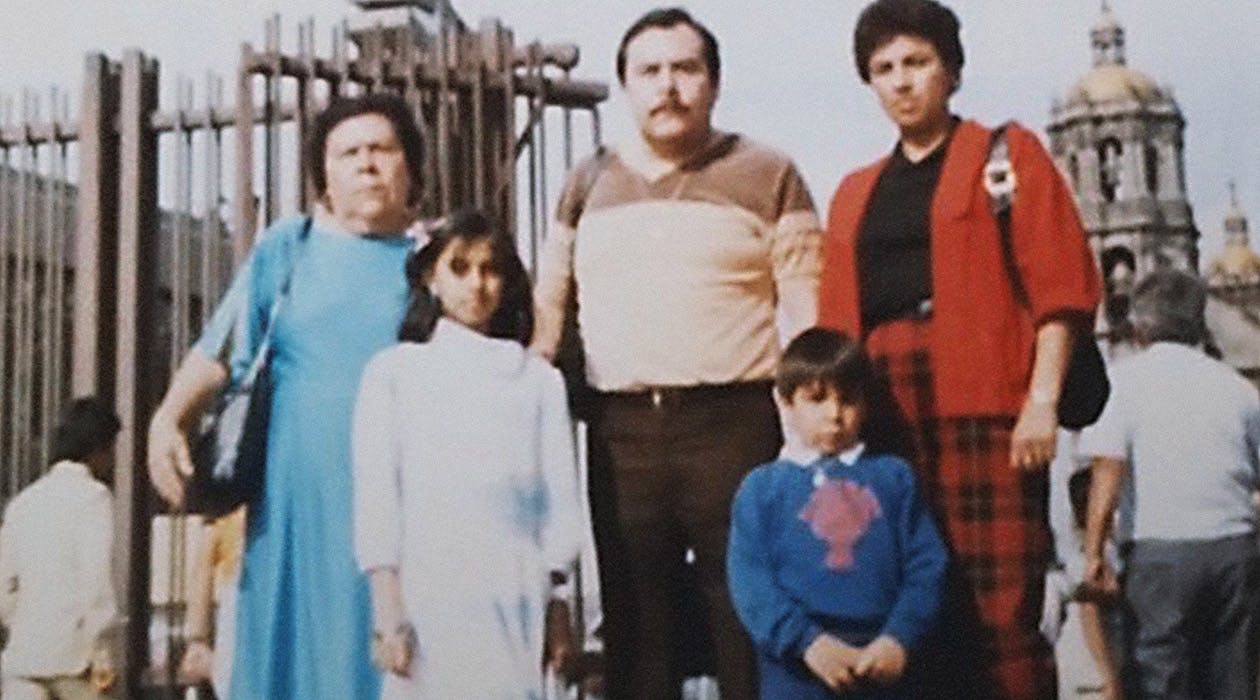 What is the best thing about working at Aurora?
Henry: This is the most experienced team I've worked with. We often see eye-to-eye on implementation of vehicle interfaces (e.g., connectors and harnesses). There is little in-fighting around key decisions because everyone understands what level and performance are needed to deliver on our mission.
Aurora is committed to building a team that represents a variety of backgrounds, perspectives, and skills. If you're interested in joining us, visit our Careers page to learn more about our current opportunities.
Aurora Team
Aurora delivers the benefits of self-driving technology safely, quickly, and broadly
Be part of a team you're proud of