Meet Luke Starcher, a Fulbright Scholar and record label owner from our Capability Operations team.
At the heart of Aurora's technology and mission are the individuals behind it. In our series, Aurora Voices, we share the unique voices and stories of the people of Aurora. We'll focus on Aurorans from all backgrounds, showcasing their personal and professional experiences.
Our own Pittsburgh native Luke Starcher is a talented guitarist who recently launched his own record label. He also works on our Capability Operations team, acting as a bridge between our vehicle operations and engineering teams to procure critical manual driving data.
Read on to learn about Luke's adventures living abroad, his passion for music, and how he's helping train the Aurora Driver.
What did you do before you joined Aurora?
Luke: I majored in German and Linguistics at the University of Pittsburgh and then received a Fulbright scholarship to teach English in Saarbrücken, Germany for a year. I worked with students in grades 5–12. It was truly an adventure.
Saarbrücken is located near the border of France, so there was no shortage of delicious eats. I was amazed by the food — from the bread to my favorite German dishes, Currywurst (a sausage smothered in curry ketchup) and Dibbelabbes (a potato hash). And of course, there was excellent wine and cheese!
One of the most interesting experiences I had in Germany was composing hypnosis music for a local hypnotist in my neighborhood. I happened to bring synthesizers and gear with me on the trip, and although this wasn't the intended use, I made it work.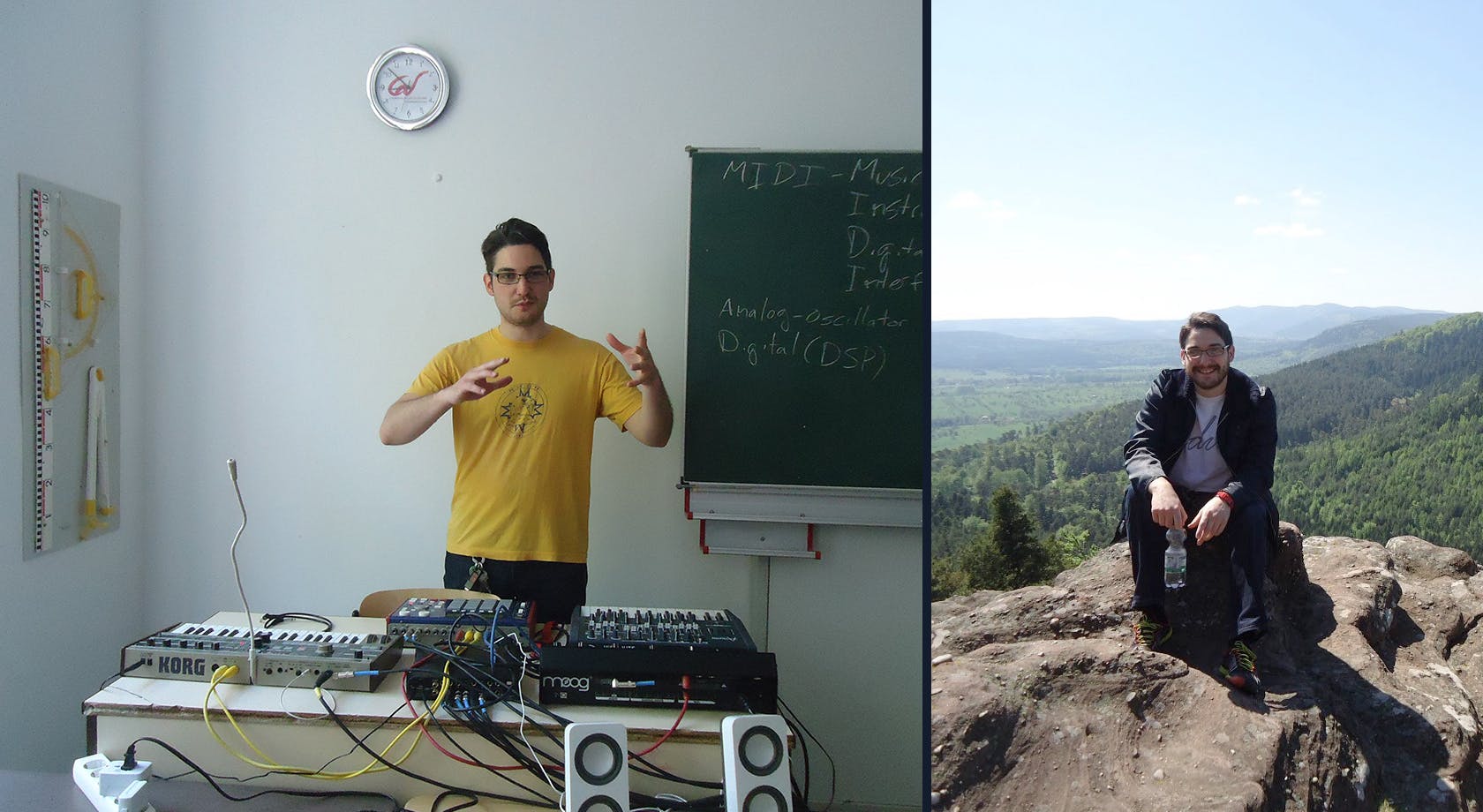 After I returned from Germany, I worked as a vehicle operator at another self-driving vehicle company before making my way to Aurora. I decided to join Aurora because I wanted to stay in Pittsburgh, and I saw Aurora as the most promising self-driving vehicle company in the area.
What does the Capability Operations team do?
Luke: Capability Operations is a relatively new team, and our job is to supply software engineering groups with high-quality manual driving data for various capabilities. A capability could be something like nudging, which is when the Aurora Driver adjusts its trajectory to get around obstacles in the road.
How do you get good manual driving data, and how does it help improve the Aurora Driver?
Luke: First, we sync with the autonomy teams to figure out exactly what kinds of data they need. For example, this year we were asked to gather examples of nudging around oncoming vehicles breaching our lane, nudging around double-parked vehicles on the road-side, etc.
Then, we put together routes for our trained vehicle operators to drive, where they can successfully demonstrate a maneuver many times in different circumstances. Finally, we review that incoming data to ensure it meets our quality standards, tag it with the maneuver type and a time stamp, and send it along to engineering.
That driving data is fed into machine learning models that teach the Aurora Driver how to do that maneuver smoothly. This is incredibly useful because it helps the Aurora Driver make decisions that feel natural on the road. We're building a Driver that follows road rules, while also capturing that feeling of how trained vehicle operators actually drive.
Can you walk us through an example of a log you'd send to the motion planning team?
Luke: Below, our vehicle operators manually performed a smooth unprotected left turn. This example helped teach the Aurora Driver how to find an appropriate gap in oncoming traffic. It also demonstrated a situation when it was appropriate to pull up past the stop line at a traffic light.
Tell us something about yourself that would surprise us.
Luke: I just started a record label in February called "Delicate Cashmere" based out of Pittsburgh.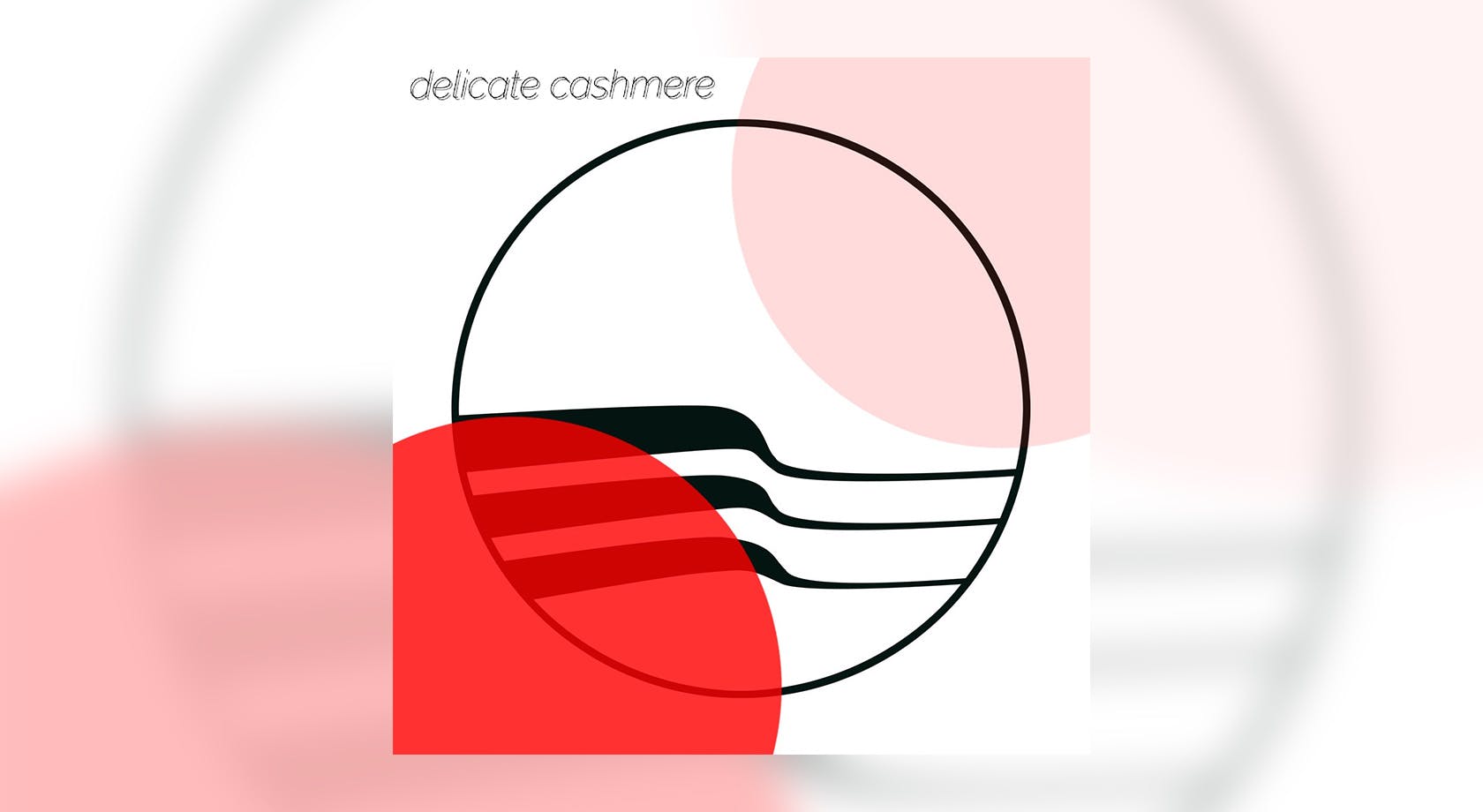 What made you decide to start your own record label?
Luke: My grandparents taught me how to play the guitar when I was really young, so music has been a huge focus throughout my whole life. When I was younger, I couldn't always pay for recording studios, so I started building my own.
Now, I know so many people in Pittsburgh who are talented, and their music is usually overlooked. Most of the time, people play this game of "if I can just get this record label to hear me, my music will be put out." That's a big cornerstone to hit if you're an artist. I've always wanted to do that, and I started believing that it was possible to do it myself.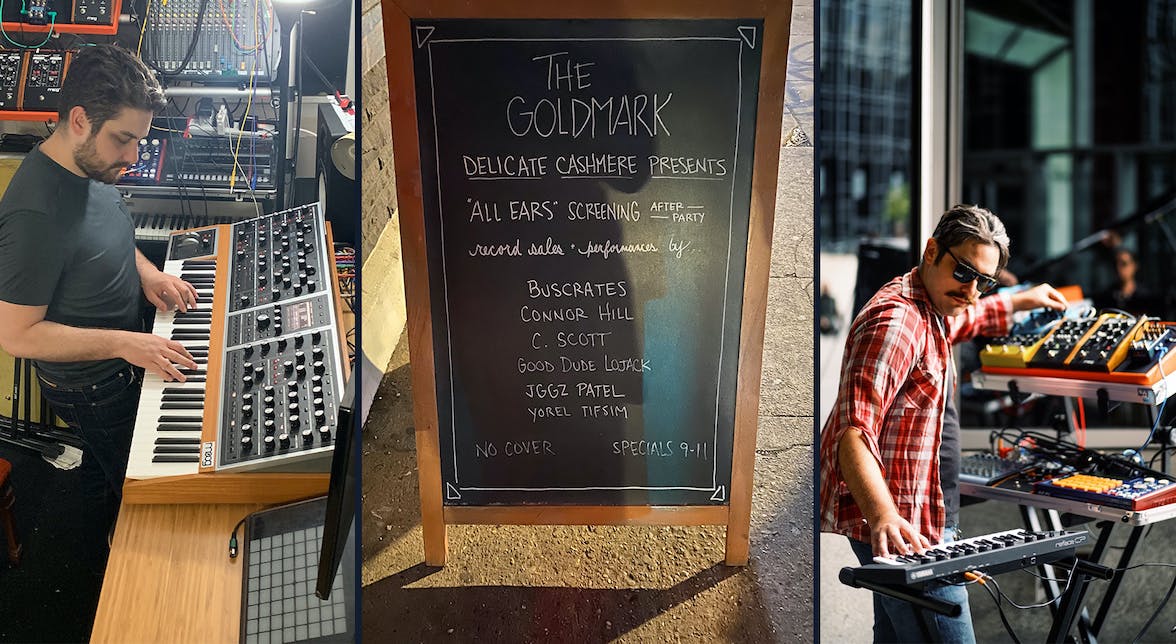 What is your label producing, and where can we find the music?
Luke: The label will likely always include some form of electronic music, whether that essence is buried deep in a post-rock funk band, or featured front and center for a wonky instrumental hip hop album.
I'm kind of old-fashioned in the sense that I like vinyl records, so my label presses as much vinyl as possible. Eventually, I'll sell them in record stores, but for now, I encourage people to reach out over social media. It's very home-grown.
Who has inspired you in your life and why?
Luke: I'm regularly surrounded by family and friends who inspire me. After I spend time with them, I'm not only smiling, but walking away with a lot of new ideas.
My dad just finished writing the most intense sci-fi book I've ever read. It took him fifteen years! My girlfriend is finishing law school, which is incredible. She has a heavy workload, but she's still able to knock it out of the park every day. And all of my musical friends in Pittsburgh are always surprising me.
What is your favorite thing about working at Aurora?
Luke: There is a lot that I like about this job. I know this is cliche, but everyone who works here is great. I also love working in the technology industry. It's amazing for me to see the tech world moving into Pittsburgh. Pittsburgh was so different fifteen years ago from what it is now, and it's been amazing to watch it change.
Want to help us solve one of the greatest technical challenges of our generation? Visit our Careers page to apply for open positions and learn more about what it's like to work at Aurora.
Aurora Team
Aurora delivers the benefits of self-driving technology safely, quickly, and broadly
Be part of a team you're proud of