Sep. 20 - 2 min read
Unveiling the Toyota Sienna, powered by the Aurora Driver and built for ride-hailing
This modified Toyota Sienna is Toyota's first mass-produced "Sienna Autono-MaaS" (S-AM) prototype, which has a unique interface to work with third party autonomous driving systems. It's also the self-driving passenger car we plan to deploy on ride-hailing networks in late 2024.
When we announced our long-term, global, strategic collaboration with Toyota earlier this year, we set out to develop a self-driving car for autonomous ride-hailing. Built upon the progress made by Toyota and Uber ATG, and the integration process we established in the Aurora Driver Development Program, we've moved faster than anticipated toward our goal. Today, we're excited to announce a significant milestone on the path to commercializing Aurora-powered Toyota vehicles designed specifically for autonomous ride-hailing. 
In collaboration with Toyota's world-class engineering team, we've defined the requirements that enable the Toyota S-AM, a Hybrid Electric platform, to be safely operated by the Aurora Driver. Now, we're integrating our Driver with Toyota's first S-AM vehicles, fresh off of their production line. As we progress through our Development Program with Toyota, we'll expand testing of this prototype, refine it through pilots, validate it in accordance with our Safety Case Framework and Toyota's own safety standards, and expect to launch it on ride-hailing networks at scale.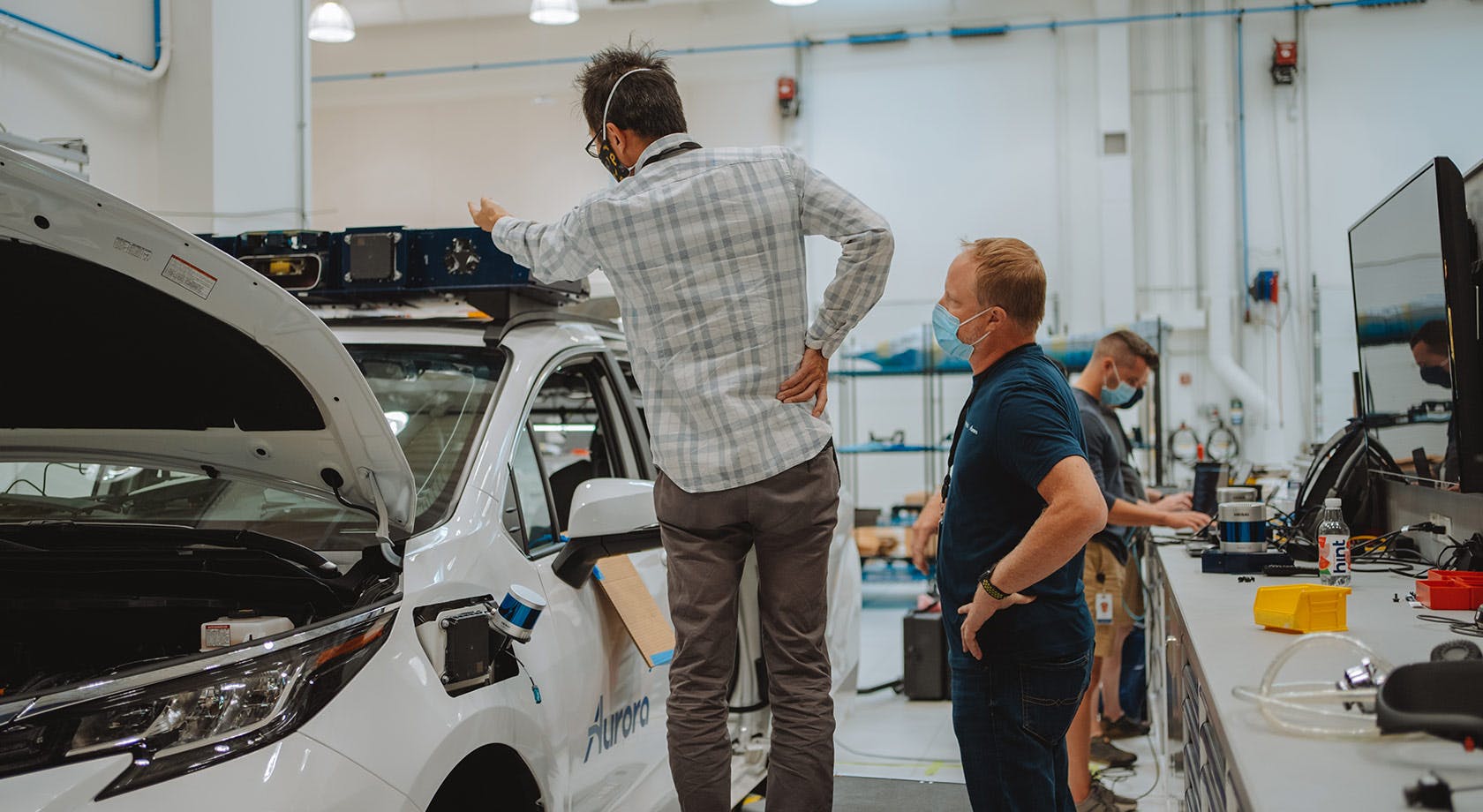 Toyota Group companies produce approximately 10 million vehicles a year globally, that are known for being well-designed, safe, reliable, and durable. They're also deeply invested in the long-term vision of delivering "mobility for all." Now, we're combining the deep experience of Toyota's engineering and research teams with our expertise in safely developing a robust autonomous system to create a comfortable, convenient, and safe ride experience. One thing we're doing at Aurora to create a delightful ride experience is we're designing these vehicles with dynamic temperature controls. This will allow riders to set their preferences through their ride-hailing app, like Uber, so that their cars arrive for pick-up already optimized for their comfort.
We believe the best and fastest way to build a purpose-driven design is through a constant feedback loop with vehicle platform partners and networks. Thanks to our close partnership with Uber, the Aurora-powered Toyota S-AM benefits from the broad ride-hailing experience that accelerates our path to commercialization. Uber ATG's test network hosted 50,000 trips, accounting for 4 million miles of rider experience data, and over 25 billion trips have been completed on Uber's consumer-facing platform. We derive significant insights from the collective experience of our teams, which inform how our technical systems work and how the Toyota S-AM  should interact with users from a behavioral perspective to provide a seamless, magical user experience.
Over the next six months, we'll test and mature this initial development fleet in Pittsburgh, Dallas, the Bay Area, and additional locations. We look forward to sharing more exciting updates about our ride-hailing product and service soon.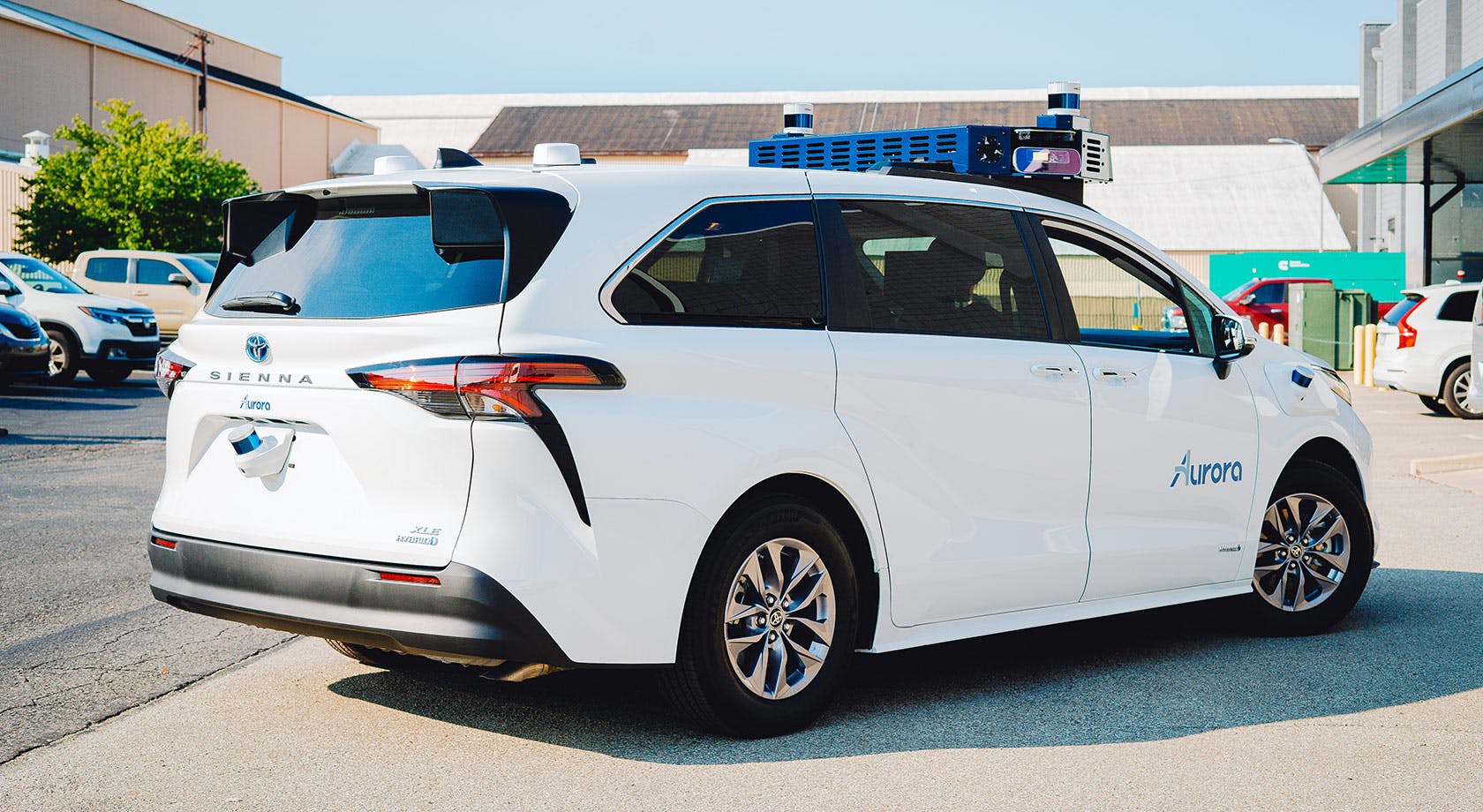 Aurora Team
Aurora delivers the benefits of self-driving technology safely, quickly, and broadly
Be part of a team you're proud of