Meet Ashley Olsen, our dexterous changemaker and Production Manager from our Manufacturing team.
As we build a diverse culture at Aurora, we are committed to supporting and inspiring women to develop their careers and transform the world of technology.
In our series, Women of Aurora, we share the personal and professional journeys of the women of Aurora. As we approach the end of Women's History Month, we're profiling another fierce leader at Aurora. We're thrilled to introduce Ashley Olsen, a Production Manager on our Manufacturing team.
Read on to learn about Ashley's passion for working with her hands, how she's supporting girls in STEM, and how she found her perfect match in more ways than one.
What do you do as a Production Manager at Aurora?
Ashley: My team builds and assembles various vehicle components that support the Aurora Driver. I direct manufacturing processes and ensure that they run reliably and efficiently. This involves heavy planning and organizing, as well as sound communications across my team and other departments. For example, I collaborate closely with the Hardware Engineering and Lidar teams to help mature their products. I'm responsible for various product manufacturing efforts:
Developing assembly instructions
Designing products and parts so that they are easy to manufacture
Partnering with engineering to reduce cost, assembly time, and package size
Identifying and managing reliability risks (i.e., If we made adjustments to a certain part, how would that affect its performance?)
Collaborating with leadership to ensure that Production is an integrated part of the planning process from the top down
It's not glamorous, but I enjoy turning an idea into a physical, tangible object.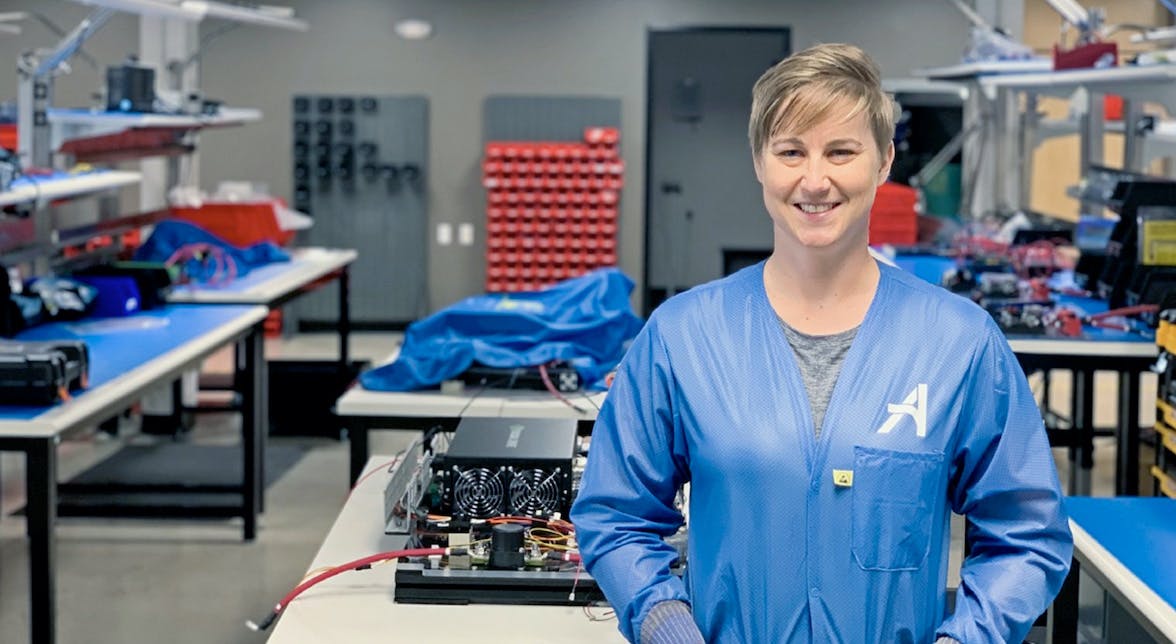 What sparked your interest in manufacturing engineering?
Ashley: I actually fell into manufacturing engineering. I was working on my Master's in Mechanical Engineering degree when the funding for our program fell through. With this turn of events, I had to find a "real job." Fortunately, I landed at an automotive aftermarket supplier as a manufacturing engineer. I enjoyed the role because I was working with my hands and designing processes. As I previously mentioned, I like turning ideas into products. I take great pride and joy in saying, "I made that!"
You joined the Aurora family when we acquired Blackmore, an industry-leading lidar company. What is it about FMCW lidar that's so critical for the industry?
Ashley: Lidar is one of the eyes that helps the AV "see." Traditional lidar systems rely on pulsed lidar, which measures distances by sending out a short laser pulse and then measuring how long it takes for the beam to bounce back. In contrast, FMCW (frequency-modulated continuous wave) lidar works by steadily changing the frequency of outgoing laser light. This has its advantages because it measures both velocity and distance instantaneously. FMCW literally paints a picture of what's happening around the automated vehicle. It's the next level in lidar!
What motivates you to do the work you're doing?
Ashley: I love working with my hands and producing a tangible end product. It's an even better feeling when I see people using my designs or products. The journey and process are equally as important, too. At the beginning, I don't know what it entails to create the product. Oftentimes, it takes ingenuity to make things work, and that's part of the fun.
March is Women's History Month, which celebrates the contributions women made throughout history. What does this month mean to you?
Ashley: I'm extremely grateful for the female pioneers who forged ahead and broke down barriers to pave the way for generations of women, including myself. I'm fortunate to have never encountered significant professional hurdles due to my gender, and that is because of the trailblazing women before me who did it first.
Who are some women who have influenced your life?
Ashley: There are three strong ladies who inspire me:
The first person is my mother. She raised three girls mostly on her own. My father worked a lot, but my mom never complained. My sisters and I had health issues growing up. However, with my mom's love and support, we grew up to be successful adults.
I also admire my oldest sister. She has dyslexia but she didn't let that hold her back. Despite struggling with school at an early age, she is now a successful cosmetologist and business owner. Even when confronted with an insurmountable problem, she remained resilient.
Finally, I idolize Ruth Bader Ginsburg. She has an extraordinary career serving on the bench of the Supreme Court. The judicial branch is a male-dominated realm, but she didn't let that faze her. She started a family while pursuing her legal career, particularly advocating for gender equality. RBG is a powerhouse.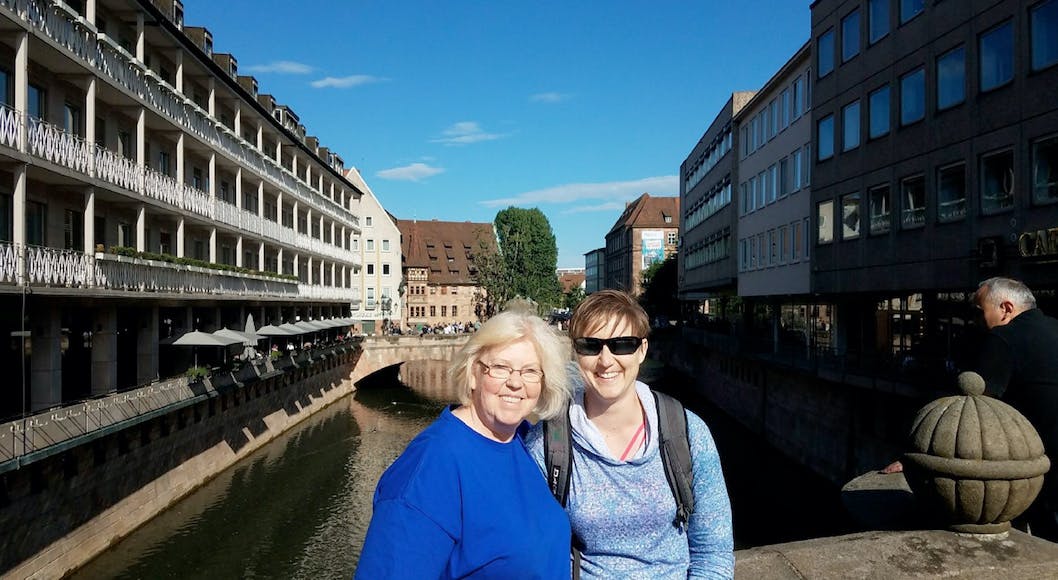 What advice would you give to a young woman starting her career?
Ashley: Don't get distracted by workplace politics. Focus on your technical expertise and competence. This was my personal philosophy when I started my career, and my quality of work benefited from it.
Tell us something about yourself that would surprise us.
Ashley: I'd like to pay homage to my home state of Montana. People might be surprised to learn that Montana has a bustling tech economy. I've never worked outside of Montana for more than a few months; yet, I'm currently working in a cutting-edge field. Although Montana is a magnet for outdoor enthusiasts, it has a growing landscape of high-tech companies. It's not simply just backcountry! Plus, Montanans have incredible work ethic.
A very surprising personal detail is that I had a kidney transplant five years ago. The donor was one of my friends at the time, and now we're engaged! My kidneys were not healthy and one of them was on its last legs. My sister was the initial donor but she wasn't a good candidate for donation. So, my friend generously volunteered and luckily, we were a biologically compatible pair. Now, he's my fiancé. We're romantically compatible as well!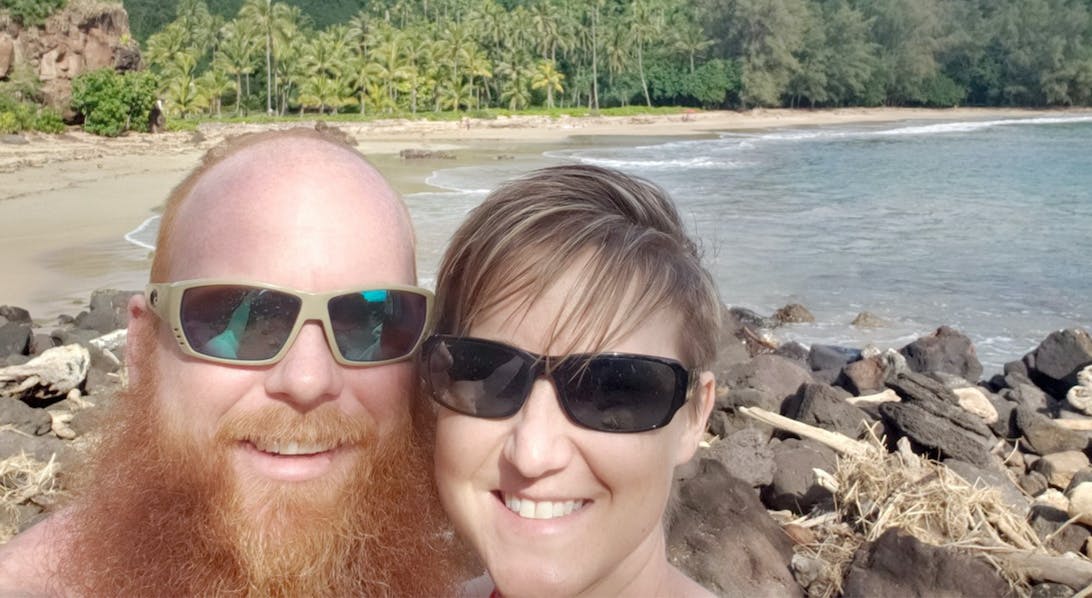 What do you like to do in your spare time?
Ashley: I love to go outside. My favorite outdoor activities are downhill skiing, hiking, trail running, and anything on the water (paddleboarding, canoeing, swimming, and water skiing). The list goes on. We're incredibly spoiled with the outdoors in Montana.
In addition, I volunteer for Women in STEM events at the Montana Science Center in Bozeman. The Center holds numerous exhibits and events to empower kids to learn about and get hands-on with science. I participated in a Women in STEM event at the end of last year, where I led an activity on building a spectroscope with common household items.
I volunteer with these events to meet and encourage young women to explore scientific careers. I want them to feel excited about learning and sparking their curiosity. I love seeing their excitement and interest when a new concept clicks. Everyone learns in different ways, so I try to get involved outside the classroom where the school stigma is not as prominent.
These events are also an opportunity to share lessons I've learned working in a male-dominated industry. I hope I can alleviate some girls' concerns about working in technical fields by offering my experiences. My wish is that they can move past some of the blockers more quickly and start experimenting and contributing.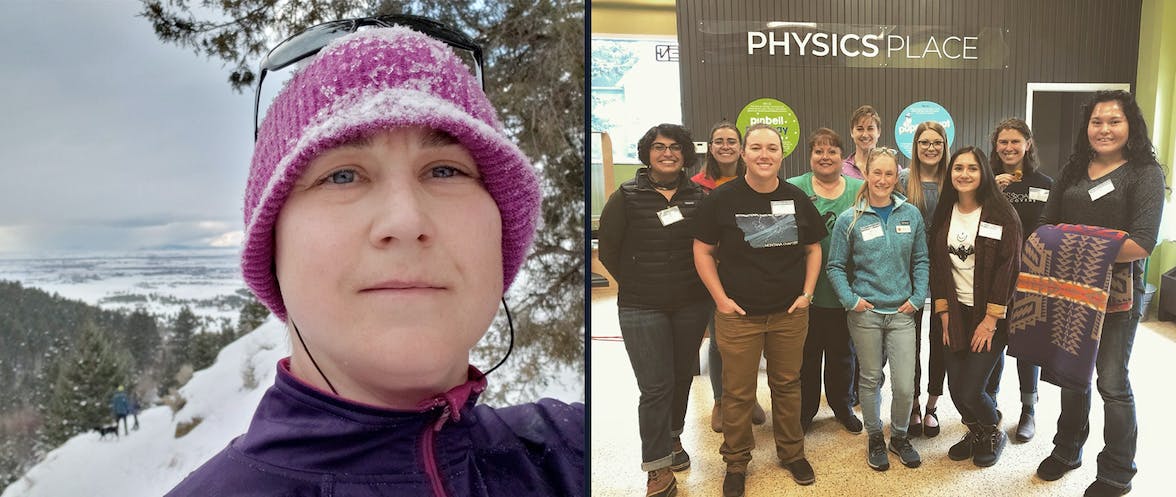 What is the best thing about working at Aurora?
Ashley: You can see your direct impact on the company. Sometimes, it's in the form of changing an attitude and seeing that shift spread. In other instances, it's walking by someone using a piece of hardware that you created. Aurora is a wonderful illustration of being able to see the results of your work and the impact you make.
Interested in making a positive impact and helping Aurora build a safer future? Check out our open positions.
Aurora Team
Aurora delivers the benefits of self-driving technology safely, quickly, and broadly
Be part of a team you're proud of