Meet Jessica Cobos, our puzzlemaster and changemaker from our IT team.
As we build a diverse culture at Aurora, we are committed to supporting and inspiring women to develop their careers and transform the world of technology.
In our series, Women of Aurora, we share the personal and professional journeys of the women of Aurora. In our next installment, we are illuminating Aurora's LGBTQ+ community. While we celebrate Pride year-round at Aurora, this June, we join the global LGBTQ+ community in honoring Pride Month. As part of our celebration, we are thrilled to introduce Jessica Cobos from our IT team.
Read on to learn about Jessica's passions for solving puzzles, lending a hand, and what Pride means to her.
Why did you want to pursue a career in IT/technical support?
Jessica: My interest and entry into IT was gradual and organic. I've always been technically inclined and was the go-to person at home for setting up the internet, computers, or printers. I have a troubleshooting mindset, and I'm regularly helping my family members with their technology.
I started to learn and perform IT support in a professional setting at my first job as an office manager. I was at a small startup, which meant I wore many different hats. When our printer wasn't operating correctly, I tried fixing it — next thing I know, I was disassembling the printer and replacing certain parts. Much of IT support is hands-on learning and hands-on experience; and I got to do exactly that as an office manager. When an IT position became available at my startup, I felt confident in my technical competency so I applied (and landed the role!).
Tell us about your path that led you to Aurora. Why autonomous vehicles and why Aurora?
Jessica: Prior to Aurora, I provided IT support at an online learning platform. When the company began restructuring, I decided it was the perfect opportunity for a fresh start. While I was keen on exploring new prospects, self-driving cars weren't on my radar. During this time, I ran into a former coworker who was on the IT team at Aurora and it just so happened that a support role was opening up. I knew another former colleague who also worked at Aurora, and he was actually my first IT mentor, and he continues to play a critical part in my technical education.
Once I looked into Aurora, it was a no-brainer. Aurora's unique and futuristic product offers countless opportunities to grow my technical skills. And because I had positive experiences working with a few members of the IT team at a previous position, I knew that I would have implicit trust and respect with my new teammates. Therefore, joining Aurora was not only a tremendous opportunity to work with people who I admire and trust, it also provided many new technical challenges to further my own learning and development.
Describe what you do at Aurora.
Jessica: As an Information Technologist, I provide support to all Aurora employees. I'm responsible for IT onboarding, so all of our California employees meet me on their first day. I set up new laptops and accounts, as well as offer helpdesk support services anytime people need help with anything related to their technology, software, internet connection, etc.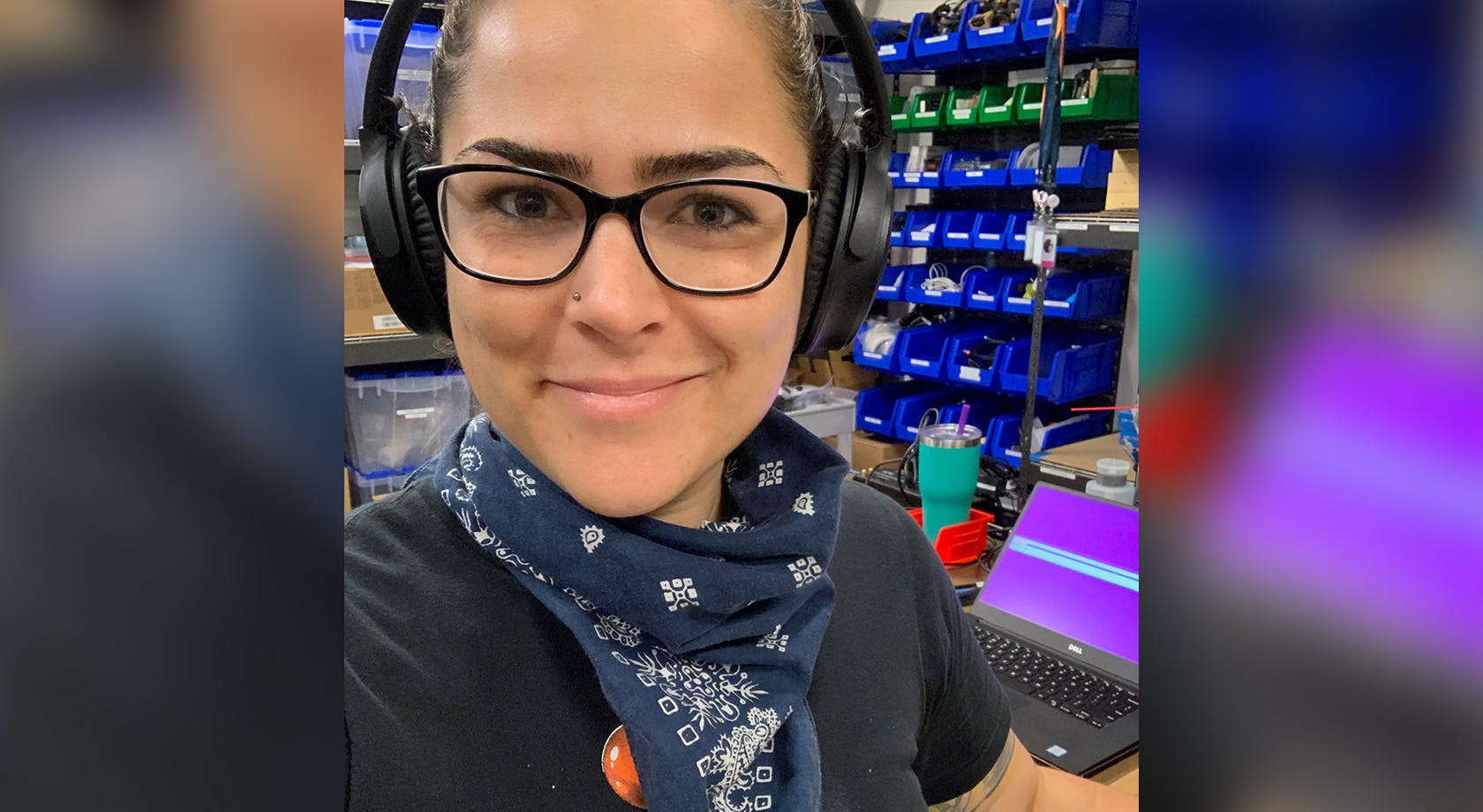 What is your proudest moment at Aurora?
Jessica: Last year, I managed a hardware upgrade project for our software engineering team. I was responsible for finding a new laptop for the team.
I spent a quarter researching laptops and working with different engineering sub-teams to identify their physical hardware requirement needs. I purchased and examined numerous test devices, and eventually narrowed down our choice. This laptop initially met all of our criteria, but we later discovered that the wireless card wasn't performing well. Thus, I had to find an alternative, so more research ensued. I ultimately replaced the wireless chip with a different chip and we had our new generation of laptops.
The project involved a lot of hard, meticulous work and testing. Not only did I learn a great deal about computers, but I also had the chance to partner with different individuals in engineering to determine their specific needs to successfully build the Aurora Driver. It was an interesting learning exercise that just as importantly, yielded significant value to our software engineering team. They've shared very positive feedback about higher performance on this new laptop. I'm extremely proud that my work benefits our employees.
What motivates you to do the work you're doing?
Jessica: I love to help people. I get a profound sense of satisfaction and joy from solving people's problems and teaching people how to help themselves. My work is fulfilling whenever I can lend a hand and make someone's day a little better.
Tell us something about yourself that would surprise us.
Jessica: I'm a classically trained oboist. I studied under a professional oboist between the ages of 12 to 18, and I even learned how to make my own reeds (the instrument's mouthpiece)! I also participated in the Certificate of Merit program sponsored by the Music Teachers' Association of California. It's a statewide music education program where students are taught and evaluated for sight-reading, music theory, performances, etc. I excelled in the program and received a senior medallion, which is awarded to high school seniors who have completed Level 7 or higher (out of 10 levels) in oboe performance. I have an extensive music background. I was also in the marching band and played the flute, piccolo, and auxiliary percussion.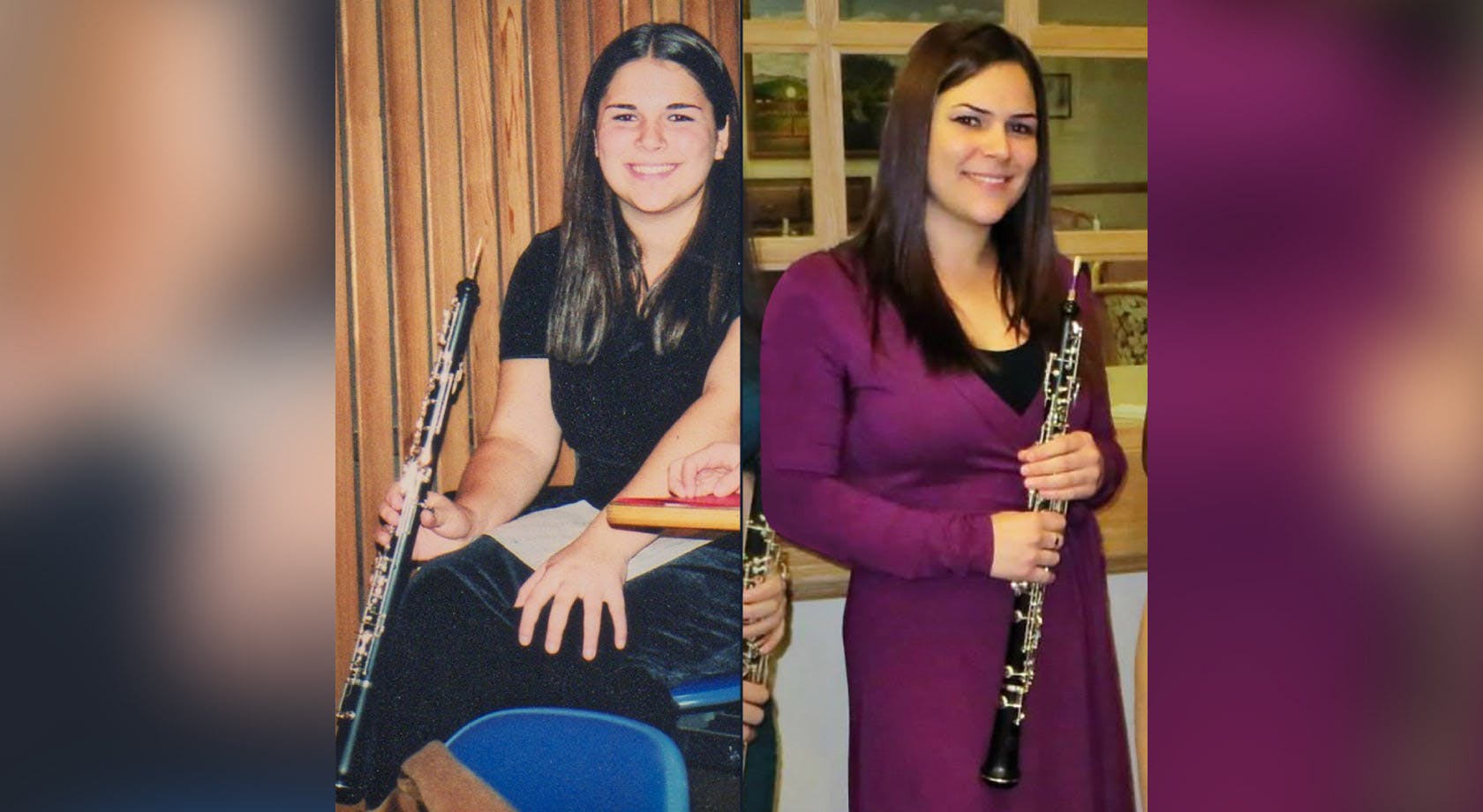 Other than music, what are some of your other interests and hobbies?
Jessica: I love outdoor and indoor activities. I enjoy hiking, fishing, soccer, board games, and jigsaw puzzles. I have a strong photographic memory so puzzles are an excellent brain exercise for me. My only rule is that I never look at the box when I'm putting together a puzzle. I separate all the border pieces, and then I further organize the pieces into groups of similar colors. My sweet spot is puzzles that are 1,000 to 2,000 pieces. I can spend hours hunched over a table until my back hurts assembling a puzzle. I've successfully solved every puzzle that I've started, unless there is a random piece that is missing, which is so upsetting!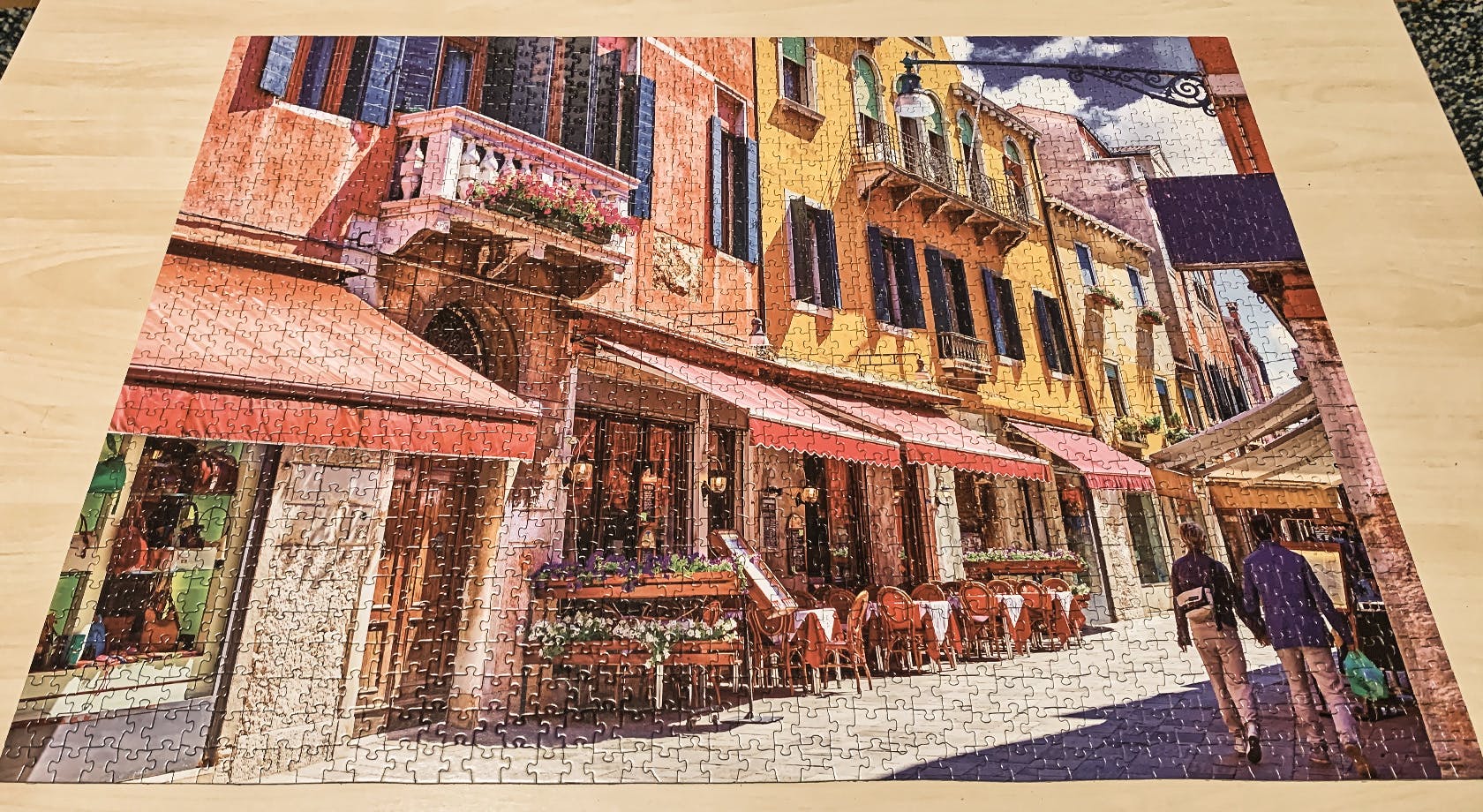 June is Pride Month, which is a celebration of identity, love, and the LGBTQ+ community around the world. What does Pride mean to you?
Jessica: Pride means many things to me. First and foremost, Pride is acknowledging the history of where LGBTQ+ people came from. That doesn't just allude to the history of how Pride started with the Stonewall Riots, but it also encompasses the experiences of queer people who came before me.
Next, Pride means addressing the inequalities that still exist for the LGBTQ+ community. It's an opportunity to reflect on the progress that we've made but also how we keep the movement going for queer liberation.
Finally, to have Pride means to honor and embrace intersectionality. I'm Chilean American and first-generation American. This aspect of my identity has allowed me to view the world through a different lens. I have more empathy for humanity because I understand the struggles of an immigrant family. I recognize the importance of intersectionality and how much we can gain from learning about the experiences of others. Particularly, recent events have motivated me to engage with the people around me, to push for change, and to uplift every member of our community, no matter their race or gender identity.
You have a meaningful history of LGBTQ+ activism. Can you share some of your early work and advocacy?
Jessica: I came out to my friends when I was 15 years old. At that time, I, along with two other classmates, decided to establish our high school's first ever Gay/Straight Alliance or GSA. Since then, these groups have been more appropriately named Gender and Sexuality Alliances.
In our first year, we coordinated an observance of the Day of Silence, which was met with opposition from students and parents. This was a pivotal time in my life. I had support for my sexuality at home and in my religious community, but I attended a conservative high school. I knew then it was my personal mission to educate others and change the way the world sees members of the LGBTQ+ community.
Shortly after, I became involved in the GLSEN (Gay, Lesbian & Straight Education Network) Jump-Start National Student Leadership Team. This is a leadership development program for LGBT and ally youth. As part of the Jump-Start team, we traveled to areas of the country that were in critical need of LGBTQ+ support. We facilitated workshops and provided resources to local students looking to form resource groups. Coming from a conservative community, I had the background to help my peers become more empowered and engaged with their schools and communities.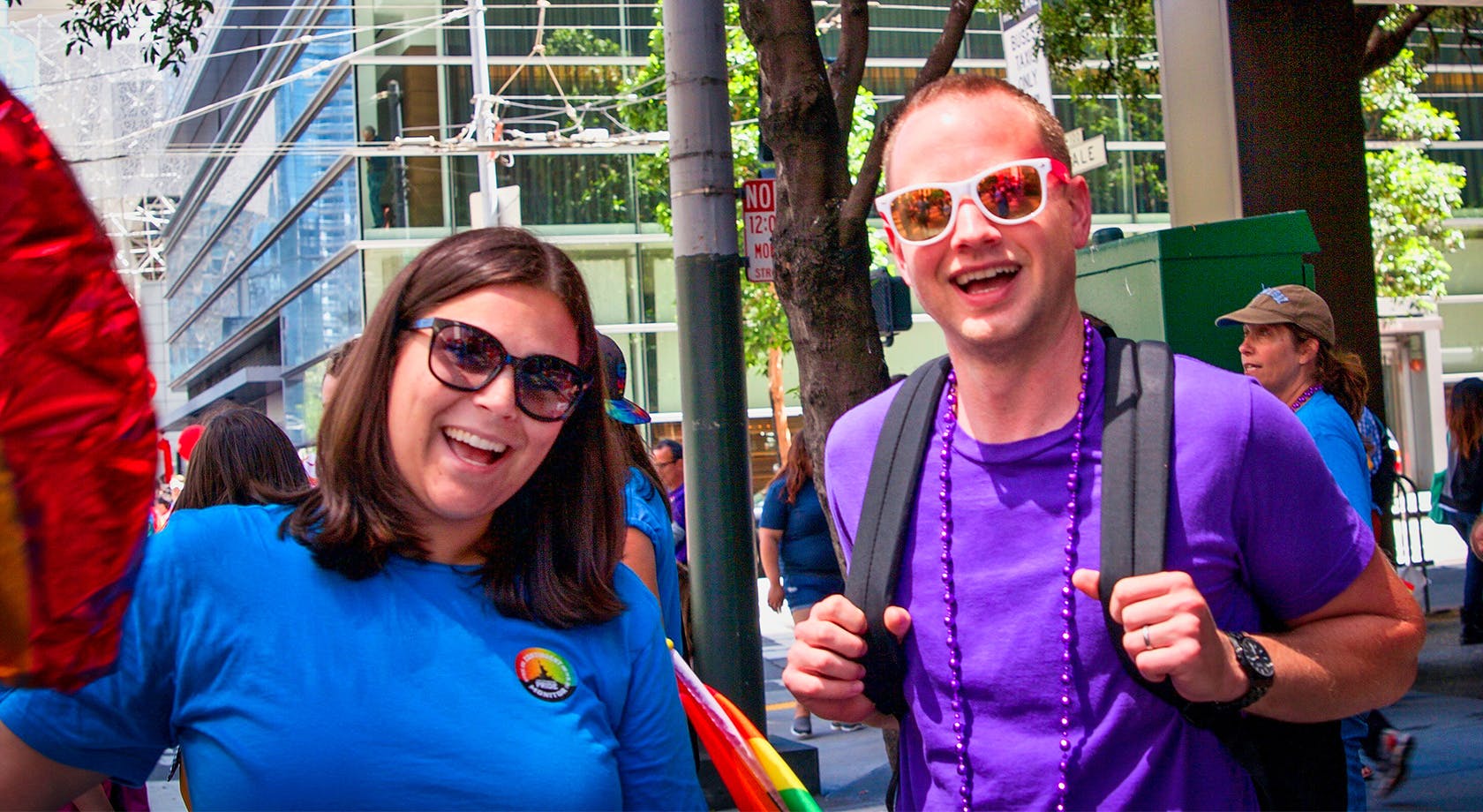 What is your favorite Pride memory?
Jessica: One of my favorite Pride memories is when my mom brought me to my first Pride festival when I was 15 years old. She took my high school girlfriend and me to the Long Beach Pride Festival. This was especially significant because she's always been one hundred percent supportive of my sexuality. I never had to hide who I was. When I asked her to take me, she immediately said yes. This was the first time either of us had been in an LGBTQ+ space together and we had an awesome time celebrating Pride.
How is Aurora honoring Pride Month?
Jessica: The Aurora Pride Group, which is our employee resource group for Aurora's LGBTQ+ community, is hosting a fundraiser called the Rainbow Road Fundraiser. We are selling Pride shirts that both show support for the LGBTQ+ community and showcase our technology. The proceeds of the sales will be donated to the LGBTQ+ Freedom Fund, a non-profit that posts bail for incarcerated LGBTQ+ people and detained LGBTQ+ immigrants, and handles case management. Our group selected the LGBTQ+ Freedom Fund to raise awareness of the criminalization and violence against LGBTQ+ folks. While this is a fund for the LGBTQ+ community, we believe this is an issue that touches all of us.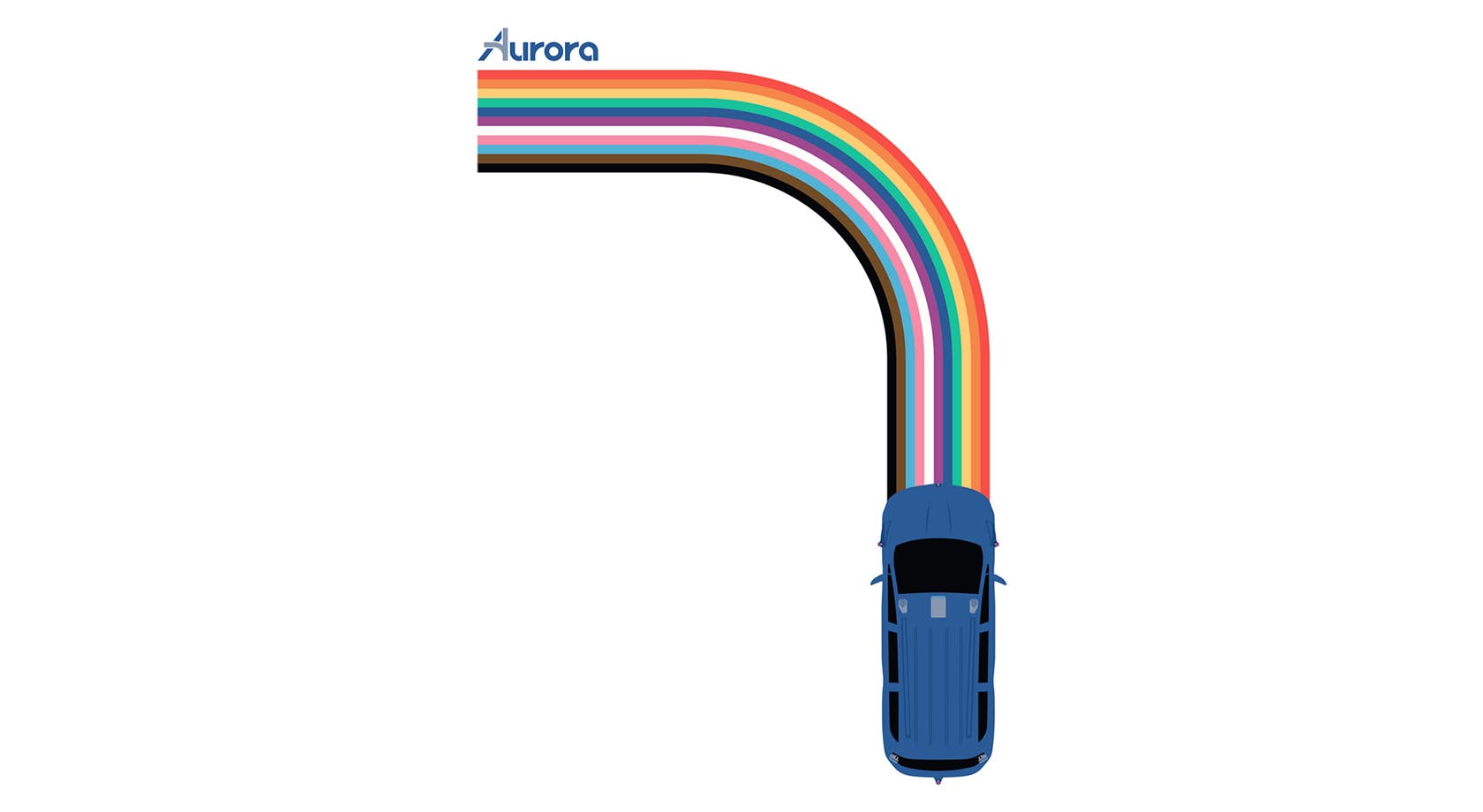 What is the best thing about working at Aurora?
Jessica: I get to work with the best and brightest people in our field. I love going to work, and I love working with my team. We have a strong group dynamic and bond, and support and trust one another. Everyone is here for the right reasons, and that is to do good work that we are proud of. I feel incredibly privileged and fortunate to work with such talented, intelligent, and kind colleagues.
Aurora is committed to helping people of all backgrounds thrive. If you're interested in joining our team, you can learn more here.
Aurora Team
Aurora delivers the benefits of self-driving technology safely, quickly, and broadly
Be part of a team you're proud of