The Aurora Driver, delivering the benefits of self-driving to the world
Leading the movement
Aurora was started by industry luminaries, and now we're a team with a multitude of  experience and perspective. With decades of engineering, science, and domain expertise, we're  incorporating our best practices to create a company for the long-term and building the Aurora Driver that will deliver the benefits of self-driving technology safely, quickly, and broadly.
"Aurora Innovation's biggest claim to fame may be its rock star cast of automated driving nerds. CEO Chris Urmson started Alphabet Inc.'s self-driving project. Co-founder Sterling Anderson led the team that developed Autopilot for Tesla Inc. And Chief Technology Officer Drew Bagnell is a robotics professor at Carnegie Mellon University who helped found Uber Technologies Inc.'s self-driving center in Pittsburgh."
- BLOOMBERG
We're solving a hard problem that requires incredible focus and commitment. Success means doing a few things differently:
Move further, faster

Big and bold thinking shapes everything we do at Aurora from organizing our teams to shaping our culture to building our technology.

Be the main bet, not the side bet

Self-driving is our entire business. We're fully committed to creating the future we envision around our technology and our terms.

Work with strategic partners

Our partners are logistics providers, ridesharing networks, vehicle manufacturers, fleet management companies, and public transit authorities. Together, we are building the ecosystem that will deliver the benefits of self-driving technology broadly.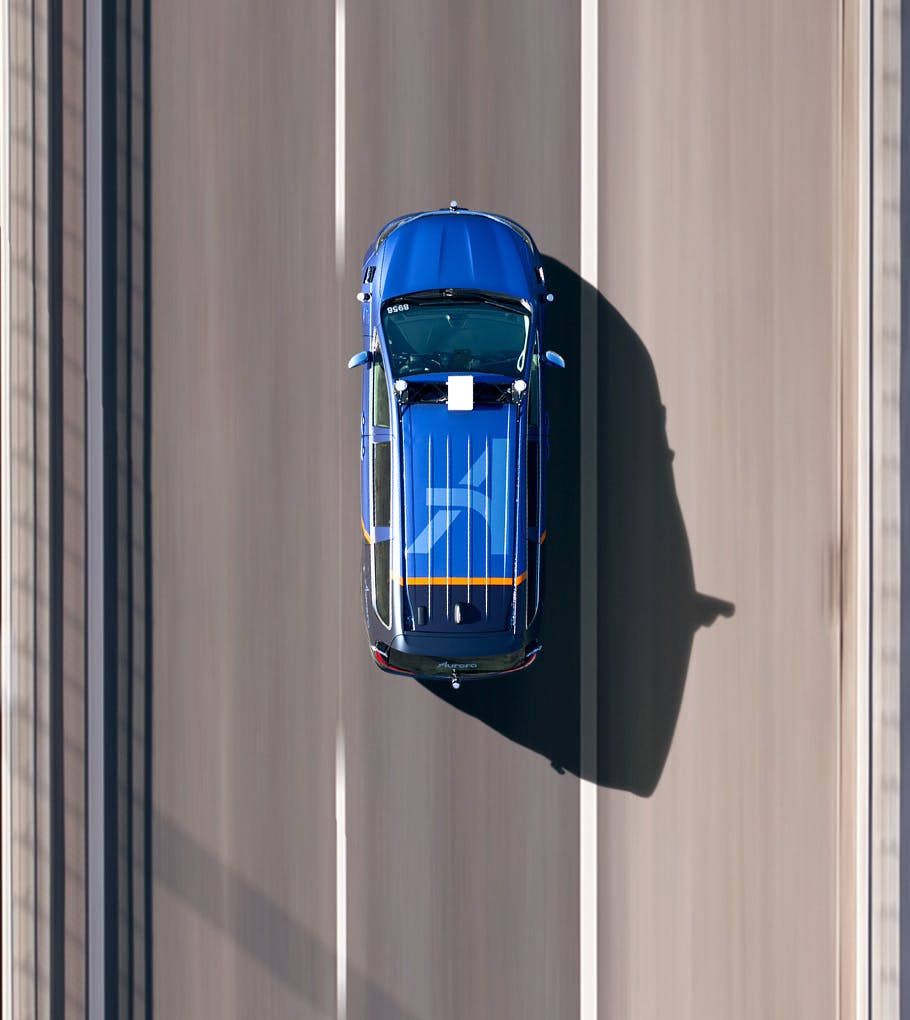 Attract investors committed to the mission

Our high-quality investors are committed to our vision and our future, giving us the partnership and financial runway to invest in our work and our people.

Practice a culture of safety

Safety is our first priority. It is top of mind in everything we do, from the people we hire, to our development and decision-making process, to the Aurora Driver. Safety is the foundation of our company culture.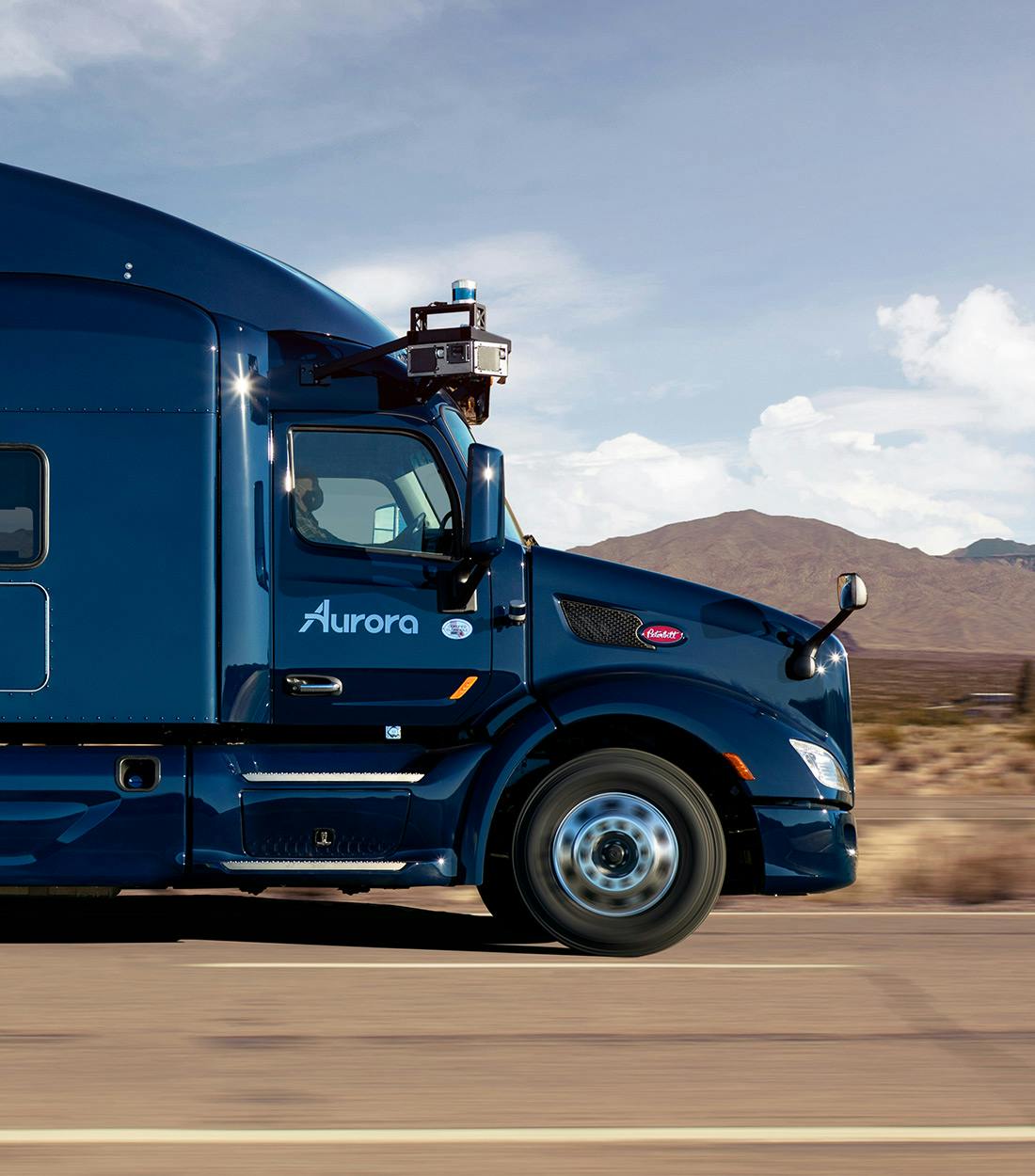 Building technology for impact
We're building the world's driver and its ecosystem to save lives, get crucial goods where they need to go, and make mobility more efficient and accessible for all.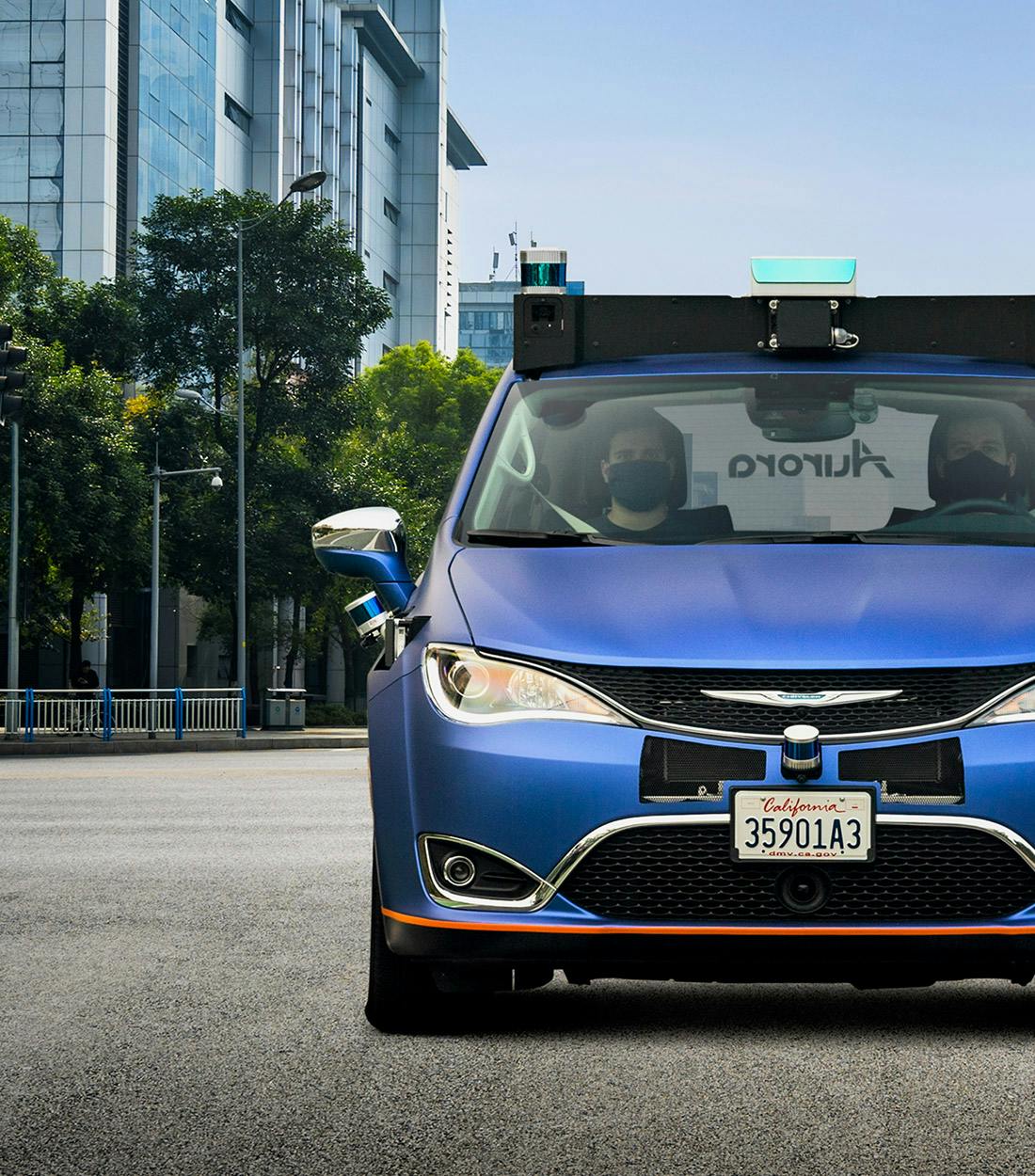 "A lot higher, a lot faster"

"With the chance to start fresh, Aurora is applying machine learning to this problem, which means finding the right way to teach a computer what a good stop looks like. They call this "fueling the rocket." The results are harder to see than all those new rungs, but once you've finished, you can go a lot higher, a lot faster."

- WIRED
Accelerating self-driving development
Created from industry-leading hardware and software, the Aurora Driver is designed to adapt to a variety of vehicle types and use cases, allowing us to deliver the benefits of self-driving across several industries, including long-haul trucking, local goods delivery, and people movement.
Our mission is to deliver the benefits of self-driving technology safely, quickly, and broadly
Infolist Items
Our industry-leading FirstLight Lidar sees farther, measures faster, and scales better than other systems on the road.

Your browser does not support the video tag.
Be part of a team you're proud of