The Aurora Driver
The Aurora Driver consists of sensors that perceive the world, software that plans a safe path through it, and the computer that powers and integrates them both with the vehicle. We've designed it to enable any vehicle type, from passenger sedans to class-8 trucks, to move safely and efficiently through the world.
How it works
The Aurora Driver's hardware, software, and data services allow it to operate any passenger or commercial vehicle.
Infolist Items
The Aurora Computer acts as a central hub that connects our hardware and autonomy software and enables the Aurora Driver to seamlessly integrate with every vehicle type.

Your browser does not support the video tag.

Our custom-designed sensor suite gives the Aurora Driver a 360˚ view and the ability to track objects over 300 meters away, enabling our vehicles to stop for pedestrians, travel safely on highways, avoid obstacles, and more.

Your browser does not support the video tag.

Our groundbreaking software combines the best of machine learning with state-of-the-art engineering. The goal is to help the Aurora Driver to move through the world safely, comfortably, and predictably.

Your browser does not support the video tag.
Aurora Computer
This central hub is the heart of the Aurora Driver. This is where sensor data is processed, and Autonomy software is run, allowing the Driver to make quick, precise decisions on the road.
Incredibly fast, reliable processing that is orders of magnitude more powerful than a typical desktop computer

Compact design allows easy integration into all vehicle platforms, from class 8 trucks to passenger vehicles

Built to withstand a wide range of temperatures and on-road conditions, from Pittsburgh snow to Texas heat
Sensor Suite
Infolist Items
Our FirstLight Lidar provides huge advantages over even the most advanced conventional lidar systems available today, especially when it comes to long-haul trucking. It's a self-driving game-changer that allows the Aurora Driver to identify and track objects farther, faster, and with greater precision than ever before.

Your browser does not support the video tag.

Currently, we also use conventional AM lidar to help the Aurora Driver identify and track objects that are closer to the vehicle.

Your browser does not support the video tag.

Cameras help the Aurora Driver recognize traffic light colors, identify stop signs, and classify objects that are far away. We've custom-designed the lenses, layout, and cleaning solution to ensure that they can see far enough ahead to drive safely on high-speed highways and provide a clear view all around our vehicles.

Your browser does not support the video tag.

Radar helps ensure our perception system can operate in a wide range of weather conditions. We use custom imaging radar solutions that provide far greater range and resolution than traditional automotive radar.

Your browser does not support the video tag.

We've long said that the safest approach to self-driving perception is combining different sensor modalities — cameras, radar, and lidar. When we combine their unique strengths together, our system gets significantly more reliable. 

Your browser does not support the video tag.
Autonomy Software
Infolist Items
Just as humans are better drivers when they've been somewhere before, self-driving systems are better drivers when they learn from the collective observations of the fleet, as encoded in maps. In addition to helping the Aurora Driver plan where it's going, maps are critical for understanding of where our vehicles are in the world. Our localization software can determine position within 10 centimeters and 0.1 degree of accuracy, even in environments that deny or deceive GPS. That's precise!

Anyone who's ever driven knows there are countless unique scenarios that can occur on the road at any given time. To handle inevitable edge cases we designed our perception system to "see" and track all perceived objects, even those it doesn't recognize. We call this approach "No Measurement Left Behind," and it's one of the ways we ensure our vehicles always drive safely.

Your browser does not support the video tag.

When developing the steering, brake, and throttle commands for our Driver, we think about creating safe, natural, and predictable movement. Our planning and control software forecasts the intention and motion of the actors around the vehicle to determine how our Driver should respond. We combine what we call engineered constraints with machine learning models to teach our Driver how to be a good citizen of the road.

Your browser does not support the video tag.

As the network of vehicles powered by the Aurora Driver grows, the road networks, traffic scenarios, and weather conditions it can handle will expand. To deploy our Driver safely and quickly in new operational domains, we're investing in teleassist, a set of technologies that allows remote specialists to review contextual information like video feeds and point the Aurora Driver in the right direction. This helps us avoid hiccups and get our vehicles back on track quickly, meaning more rides, faster delivery, and more satisfied customers.
The Aurora Ecosystem
We'll fully feel the benefits of self-driving technology through a multifaceted network of manufacturing, mobility, logistics, and fleet management partners. With this network of partners, we will provide the storage, maintenance, dispatch, routing, and on-road support needed to move people and goods safely and efficiently through the world. We call this network the Aurora Ecosystem.
Fitting the pieces together
Vehicle platforms

Automotive partners will manufacture the vehicle platforms powered by the Aurora Driver. So far, we've integrated the Aurora Driver into sedans, SUVs, minivans, commercial vehicles, and Class 8 trucks.

Logistics services

The Aurora Driver is also designed for the vehicles that move goods at high volumes between ports, depots, homes, and businesses. We'll work with the companies that specialize in these logistic networks to make both middle-mile (between distribution centers) and last-mile (directly to homes and businesses) deliveries.

Mobility services

Self-driving technology is poised to make a big impact in the efficiencies and safety of ridesharing and public transportation entities that specialize in moving people. In the future, the Aurora Driver will help operate these massive platforms and transit networks.

Fleet management services

Our fleet management partners are important for delivering a commercial operation at scale by maintaining and servicing the vehicle fleets powered by the Aurora Driver.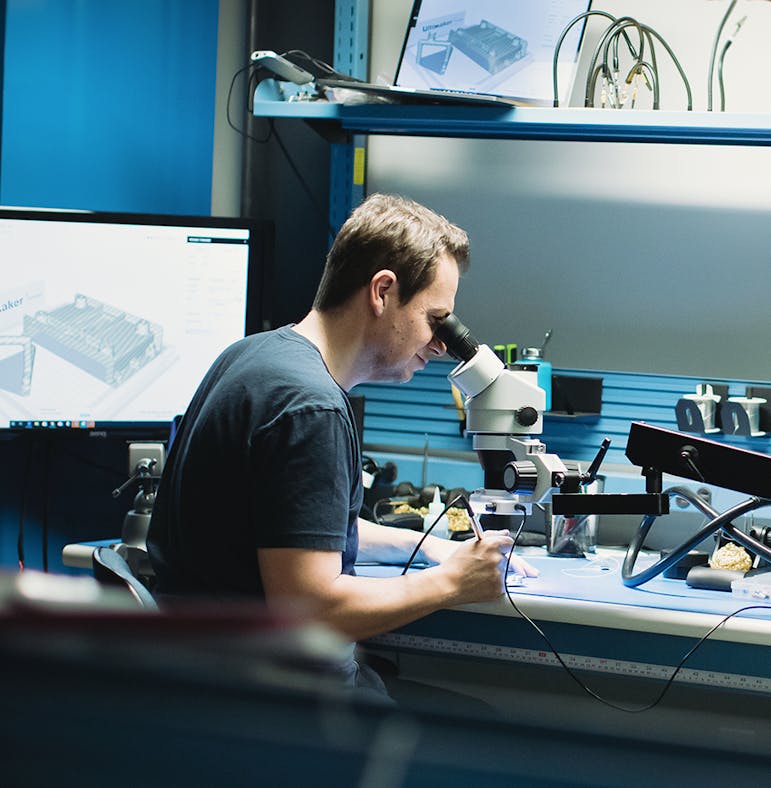 The Aurora approach to development
We do things differently at Aurora. We're developing self-driving technology for the future we believe is possible. We're building the Aurora Driver through foundational systems that enable us to test, learn, and iterate quickly, making progress for long-term impact.
Our virtual testing suite
Infolist Items
We don't leave testing to the end of the development process. As code is written, we write both unit tests (e.g., seeing if a method to calculate velocity gives the right answer) and integration tests (e.g., seeing whether that same method works well with other parts of the system). New work must pass all relevant tests before we can merge it with the larger codebase, allowing us to identify and fix issues early.

We use real-world log data to create a series of specialized perception tests. For example, say a bicyclist passes very close to one of our vehicles. Specialists would review that footage and then label things like object category (bicyclist), velocity (3 mph), etc. We would then use that "ground truth" to test how well new versions of perception software can determine what really happened on the road.

Some tests assess how well the system performs across the board. For example, "How many pedestrians does the system correctly identify?" The rest evaluate specific capabilities, like tracking close objects. For example, "Does the perception system see this bicyclist right next to our vehicle?"

Your browser does not support the video tag.

Simulations are virtual models of the world where we can change the parameters to test how the Aurora Driver would react in many permutations of the same situation. For example, we might vary the number of pedestrians at a virtual crosswalk. We routinely flag interesting events we see on the road and use them as inspiration for new simulations. We've even built custom tools to automatically extract information from log data, like how fast a pedestrian is walking, and plug it into our simulation models.

Your browser does not support the video tag.
On-Road Testing
We've adopted a "smarter, not farther" approach to on-road testing. Instead of blindly pushing to drive more and more miles, we've continued to focus on collecting quality real-world data and on getting the most value out of every data point. For example, we amplify the impact of real-world experience by flagging interesting or novel events and incorporating them into our Virtual Testing Suite. One real-life situation can inspire tens or even hundreds of test permutations, all of which can be continually used to fine-tune existing capabilities.

The Online to Offline pipeline allows us to rapidly convert on-road events into virtual tests.
The Aurora Driver in action